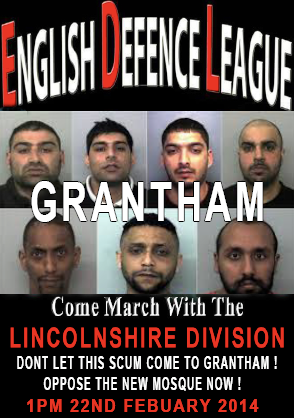 The English Defence League, an anti-militant Islam group, is planning a demonstration in Grantham against plans for an Islamic centre in the town.
According to the Facebook page of the Lincolnshire branch of the EDL, the group will come to Grantham on February 22 and demonstrate in the town at 1pm. A poster on the website says "Come march with the Lincolnshire division. Oppose the new mosque now!"
The Facebook page also has a picture of the plans for the Islamic centre which, if built, will be located near Alexandra Road. The plans include a prayer hall facing Mecca and says the design "will reinterpret Islamic architecture in the 21st century in modern Britain."
According to the application the Grantham Muslim Community Association has been renting various halls in which to pray and meet in the area over the last 10 years and the new build would "better serve the needs of the Muslim community in Grantham".
Grantham Journal, 7 February 2014
---
As you can see, the EDL's poster doesn't just oppose the Islamic centre, but does so with the use of photos of the Oxford gang jailed last year for rape and other child sexual abuse offences, in order to claim that the centre will be the the source of similar criminality in Grantham.
See also Grantham Matters, which reports that the centre "includes a prayer hall, car parking, landscaping and fencing". It adds: "The futurist design will be the most modern design and energy efficient building in the town. It will feature wind turbines to power toilet ventilation and solar panels to reheat recycled rainwater."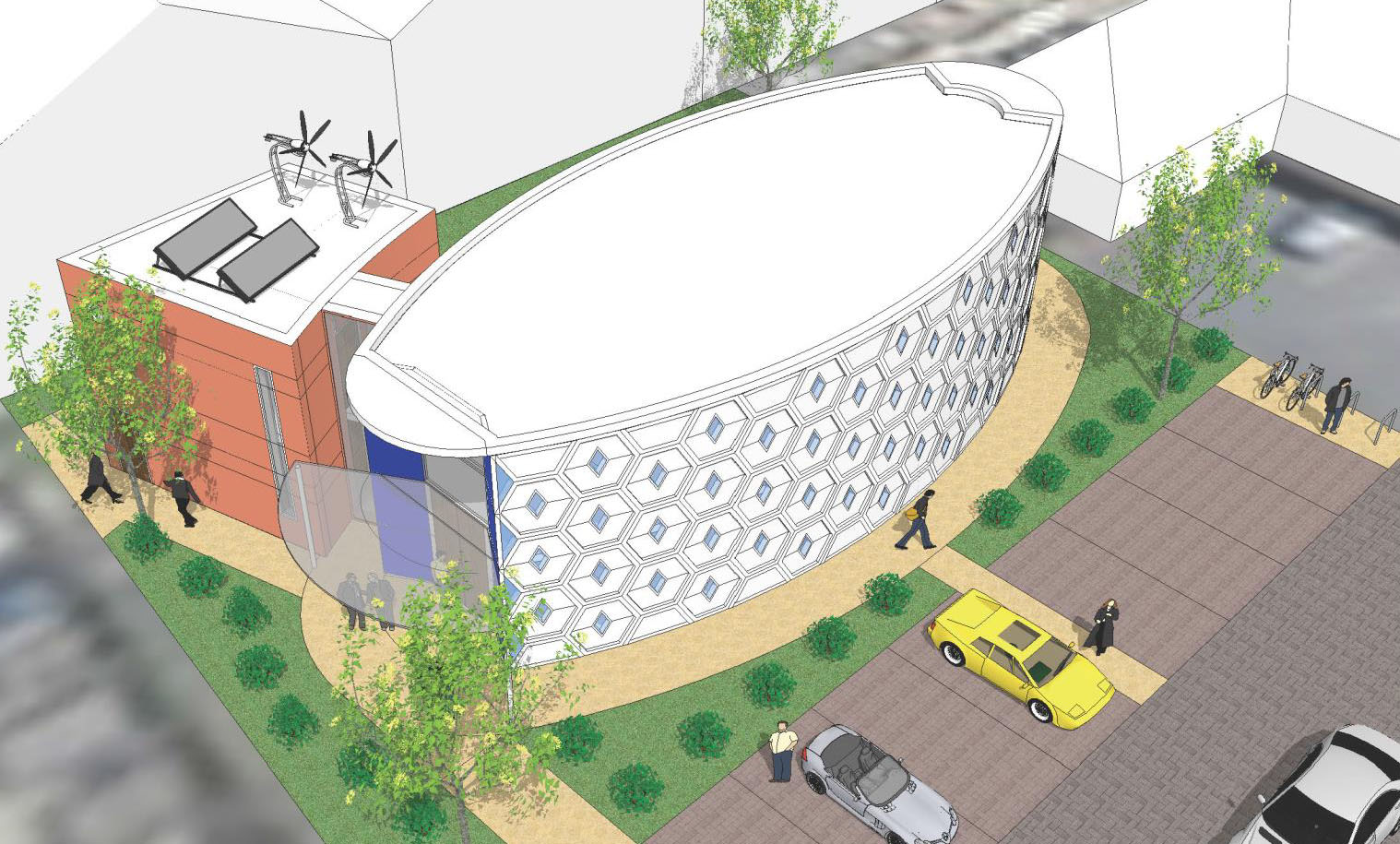 Update:  See the Peaceful Counter-Protest to the Proposed EDL March in Grantham Facebook page.