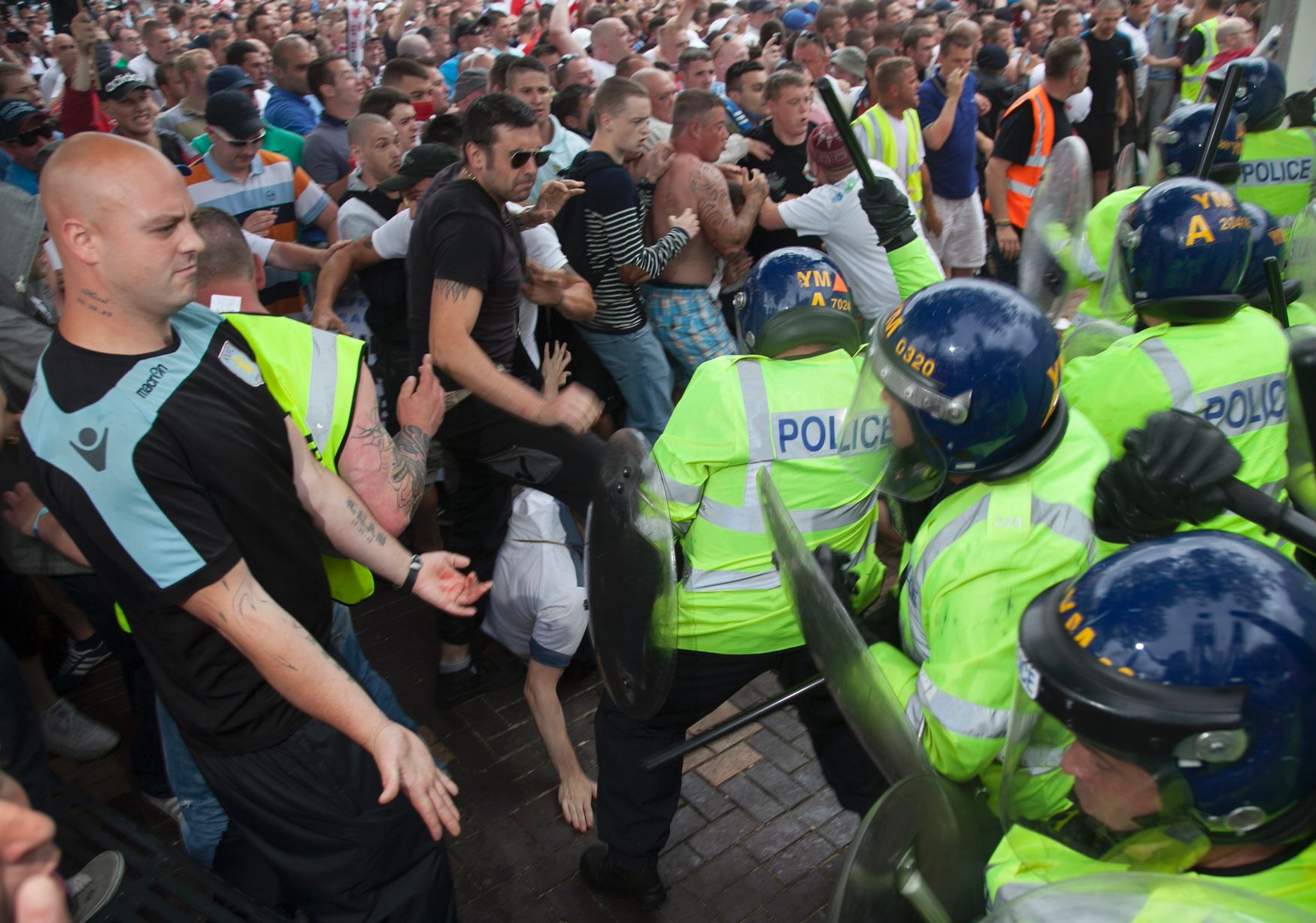 Demonstrators tried to use a portaloo as a weapon against cops during a violent English Defence League protest in Birmingham, a court has heard.
Speaking at the start of the trial of four EDL members at Birmingham Crown Court, prosecutor David Bennett said three of those in the dock had played a part in the "portaloo disorder".
Adrian Rimmel, 50, of Swallow Avenue, Smithswood, Simon Reeve, 43, of London Road, Lowestoft, Suffolk, Gary Watts, 29, of Parsoles Avenue, Dagenham, Essex and Anthony Webster, 38, of Strathmore Crescent, Newcastle, all deny a charge of violent disorder.
Mr Bennett told jurors the demonstration on July 20 last year saw 2,000 members of the far right EDL gather on Broad Street before marching to Centenary Square. A separate counter demonstration was taking place in Chamberlain Square.
Me Bennett said: "There were large numbers of the EDL who were not interested in a peaceful protest. Throughout the afternoon there were various scenes of disorder."
During one incident, Mr Bennett said Rimmel, Reeve and Webster were seen trying to use a portaloo as a weapon against cops. He said: "The reason they were being moved was as a weapon to get through the police line." During the disorder Mr Bennett said police were pelted with bricks, bottles and cans.
And he told jurors not to let politics surrounding the far right group interfere with their decision. He said: "There is no politics in this case. It is about whether these defendants are guilty of violent disorder."
The trial is expected to last ten days.