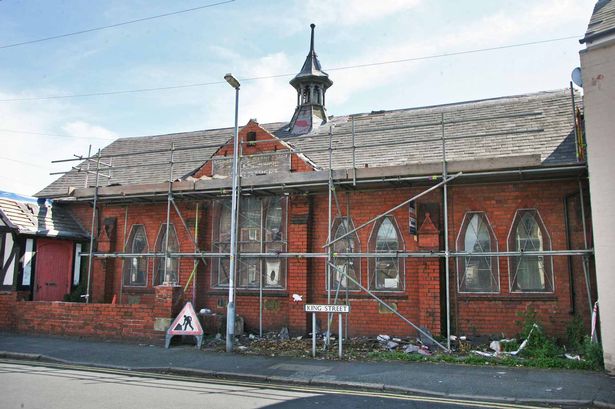 There were angry scenes involving members of the public after councillors gave approval for an Islamic cultural centre and place of worship.
Permission was granted for conversion of a redundant building in King Street, Ellesmere Port, which was latterly used as an unemployment centre. But residents shouted in protest as the approval decision was announced at Cheshire West and Chester Council's planning committee.
One man said: "I've got the wrong mates, haven't I?" Another said: "It will devalue the whole area." A further comment was "What a load of rubbish!". One woman resident, who marched back in to address councillors, was told off but informed them: "I will be holding an investigation."
During public speaking time, Donna Cooke, who lives next to the centre in Wesley House, accepted the application would return the building to its former use as a place of worship because it was once a church.
But she was "appalled at the lack of respect" shown to her property given the proximity to her house and garden which was once under the same ownership as the church. Mrs Cooke objected to raising the height of the building, which she speculated was to separate women on another level, and the size of a rear extension.
Abdul Jilani, speaking on behalf of Ellesmere Port Islamic Cultural Centre, told members the idea was to build a good relationship with the community. He explained: "It took about two years to raise the money to convert it into an Islamic centre."
Mr Jilani added: "Residents are very concerned about the parking issues. We already have a proper monitoring parking system in our centre. We tell people if you want to come to your centre you have to park your car somewhere else or car share and most of our members live within a one mile distance. They don't need a car."
Ward councillor Pat Merrick was aware of a petition against the plans concerning parking and noise but was confident such matters would be controlled. She said: "As long as the conditions that have caused concern to do with parking and noise are met and enforced then I can only see that this will be an asset to our community because it will foster a greater understanding of our neighbours."
Cllr Ralph Oultram said: "I'm not comfortable with the rear extension. I just feel that it's over-development of the site on the basis that it is very restricted around there for parking."
Cllr Alex Black, who spoke in favour, addressed concerns around noise disturbance. He said: "This used to be a church and I note the name of the house at the back, Wesley House, it's already been stated the church outgrew the building so I bet there was some good loud singing going on there when it was a church."
Moving approval, Cllr David Armstrong said the scheme would regenerate a derelict building.
Chester Chronicle, 3 September 2014
See also "Plans to create mosque in Ellesmere Port given green light", Chester Standard, 3 September 2014
And "Ellesmere Port 'mosque' subject to racist attack by alcoholic", Chester Chronicle, 8 August 2014