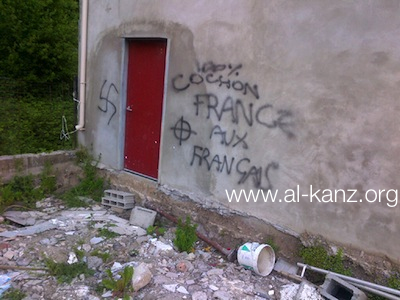 Des Dômes Et Des Minarets gives further details of a court judgement, reported earlier by the Collectif contre l'Islamophobie en France, on a fascist convicted of a graffiti attack on a mosque in Alsace last May.
The 29-year-old man from Saint-Louis had sprayed the slogans "100% pig" and "France for the French" along with Nazi symbols on the wall of a mosque in Illzach. He expressed no regret for his actions and told the court: "To be white in France is to be a target."
He was given a 6-month suspended prison sentence and a €500 fine.