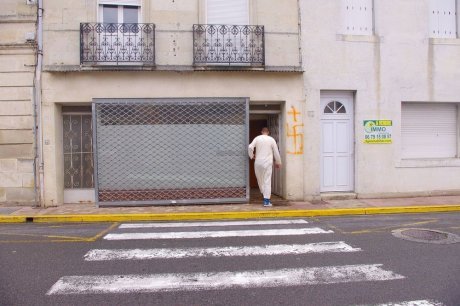 Sud-Ouest reports that a Muslim prayer room at Lesparre-Médoc in southwestern France has been victim both of an arson attack and of fascist graffiti.
Petrol was poured on the floor in front of the door in the early hours of Wednesday morning and a piece of burning paper was inserted into the letterbox, but the fire was extinguished before it could cause any serious damage.
When the police arrived they found a swastika had been sprayed on the front of the building.