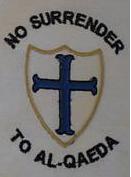 "It caused quite a stir when it was built more than two decades ago, but now the distinctive domes of Glasgow Central Mosque are an unremarked-upon feature of the Clydeside skyline. The large modern building is a landmark of the transformed Gorbals, no more foreign than the nearby Citizens' Theatre, with its reputation for staging highbrow European plays.
"Locals found the mosque more pleasing on the eye than the monolithic Sir Basil Spence tower blocks the council forced them to live in for decades. The quiet men and women who worship there were no trouble at all – and the Gorbals certainly knows trouble when it comes visiting.
"Trouble will visit this Saturday, in the form of an organisation calling itself the Scottish Defence League (SDL). It plans to protest near the mosque against what it says is the rise of Islamic extremism. There has never been any suggestion that Glasgow's mosque gives succour to extremists – it does not. But that will not stop the SDL….
"Over on the social networking site Facebook, the SDL page includes the usual bulldog profile pictures. But the use of Scottish symbolism is more worrying – a lion rampant logo and phrases such as: 'Let us rise now and be a nation again. We must unite the clans against the extremists.' … All this fascism lite is intended to whip up hatred and will lead to more racist attacks….
"The choice is stark. A liberal society protects minorities. It allows collaboration between people who might disagree on some issues but find common ground when it matters – in this case opposing fascism. This is why I intend to join the counter-demonstration on Glasgow Green at noon this Saturday….
"Scotland United 2009 is a combination of churches, politicians and individuals who want the country to tell the far right they are not welcome here. Annabel Goldie, the Conservative leader at Holyrood, will speak alongside the SNP deputy first minister Nicola Sturgeon.
"It is encouraging that the Scottish-Islamic Foundation is one of the main drivers. It has been criticised in the past for being too radically religious and the SNP government has been criticised for supporting it – Osama Saeed, one of the party's prospective candidates, is one of its leading lights.
"But let's be pragmatic and look at its record. The foundation has gone out of its way to vocally oppose terrorism, organising a spontaneous rally after the Glasgow airport attacks. By engaging young Muslims in the political process, by collaborating with the Holyrood government and cross-party organisations like Scotland United, it places the Muslim community firmly in middle Scotland. It builds bridges….
"Far from appeasing Islamists, as some claim, the close co-operation between civic Scotland and Muslim Scotland fostered by the foundation appears to be paying dividends. By demonstrating that Scottish national identity can embrace all faiths and ethnicities, you neutralise the alienation and resentment that drives young people towards the jihadists."
Joan McAlpine in the Sunday Times, 8 November 2009