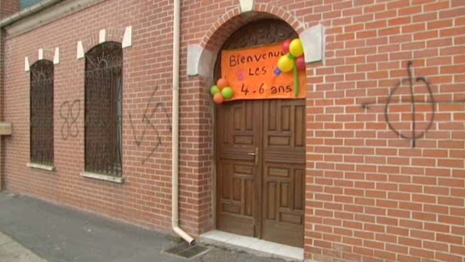 A swastika, Nazi symbols and an Islamophobic sticker were found on Sunday morning on the wall of the mosque in Escaudain, in northern France, AFP reports. The discovery was made by children who had come to take part in activities during school holidays.
According to spokesperson Soufiane Iquioussen, the mosque had been desecrated with graffiti in 2004 and shots were fired at the building.
Islam in Europe suggests that the attack on the mosque was in retaliation for a earlier incident in which a local church was defaced with pro-Moroccan graffiti insulting Nicolas Sarkozy and the Front National. It seems just as likely that far-right racists were responsible for both.