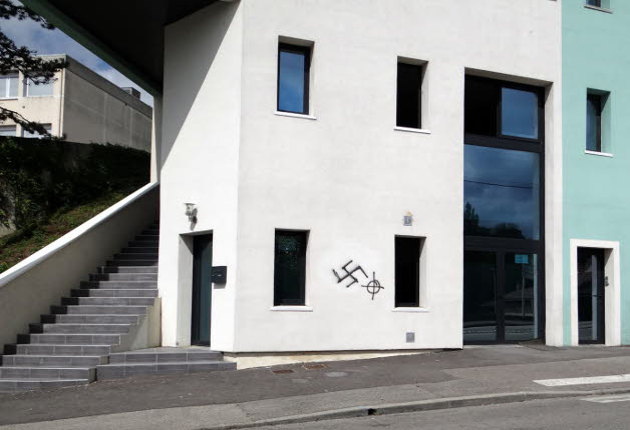 The Collectif contre l'Islamophobie en France reports that the Islamic Cultural Centre at Meximieux in the Rhône-Alpes region of eastern France has been defaced by fascists.
A swastika and a Celtic cross were sprayed on the front of the building.
The CCIF notes that this is the fifth desecration of the Meximieux mosque since 2012.
Le Progrès adds that over recent days a number of such far-right symbols have also appeared in l'Ain, Belley, Châtillon-la-Palud and Pérouges.