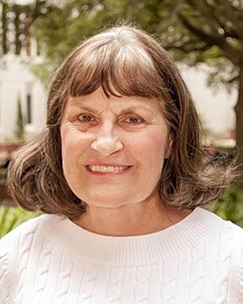 A senior business communications instructor at Florida State University left her job but refused to apologize last week after blaming "filthy rodent Muslims" for ruining France and telling a prominent gay hairstylist on Facebook to "Take your Northern fagoot [sic] elitism and shove it up your ass."
Deborah O'Connor knew she'd made a big mistake – a public mistake – which was probably why, just before resigning, she asked her boss over email: "Is there any chance the story can be suppressed to minimize further injury to my reputation? I think I have paid the price for my ill chosen words. Thanks and Go Noles."
Jacksonville-based Folio Weekly broke the story of a bigot gone wild on the faculty of FSU, which has had a horrible, no-good, very bad year or so, aside from the national titles in football and soccer:
Colin Lively, hair stylist to the rich and famous in New York City and Cleveland, had posted a thread last Thursday night on the police killings in Ferguson, Staten Island and Cleveland. A woman named Deborah O'Connor, a Facebook friend of a friend, interjected.

"YOU elected POTUS, Holder et al. And they are supposed to represent all Americans, not just blacks … why don't these ass clowns insert themselves into their stories?"

She was just getting started. As the thread went on, and as Lively and others engaged her, O'Connor's comments took on an increasingly racist, homophobic and just-plain-mean bent:

"Take your Northern fagoot [sic] elitism and shove it up your ass."

"I teach at a University, you asshole. What do you do?"

"You are an intellectual fraud, just like your Messiah. Obama has single-handedly turned our once great society into a Ghetto Culture, rivaling that of Europe. France is almost at war because of his filthy rodent Muslims who are attacking Native Frenchmen and women."

"I just looked at your picture and what you do for a living. I'm signing off now. I don't talk to you people."
A friend of Lively brought O'Connor's posts to the attention of the university administration, which has no official social media policy for employees, but probably wasn't keen on the attention. "The breadth of bigotry expressed was extraordinary, targeting the President, African-Americans, homosexuals, Muslims and northerners," Adner Marcelin, president of the local National Justice Network chapter, told FSU administrators in a letter. "Not only did O'Connor seek out people to offend, she explicitly cited her FSU professorship to support her hateful ideology."
FSU's business school, which has benefited from the largesse of the Koch brothers and a local tea party millionaire who sits on the university board of trustees, has long held a reputation as being more politically and ideologically conservative than the rest of campus, and of Tallahassee at large. O'Connor is a registered Republican but hasn't voted since 2010, according to state records. Her CV lists her as a faculty rep for several Greek campus organizations, as well as an advisor for "Florida State University Students Supporting our Troops, 2007-present."
It appears O'Connor was abrasive and outspoken long before last week's incident. In 2008, she took to the floor of a county commission meeting to complain about "dirt bikes revving motors and driving back and forth through green space in the neighborhood." And while she has permanently deleted her Facebook, a Twitter account of hers still exists. She most recently commented on the need for "deporting illegal aliens" and the "thug culture" cultivated by Urban Meyer, ex-football coach of FSU's rival Florida Gators.
In her resignation letter to Caryn Beck-Dudley, the business school's dean, O'Connor remained defiant. "[T]his one incident is the only black mark I have every [sic] had on an employment record in the 40 years I have been employed," she wrote, "but I sense that 'the path of least resistance' is for me to resign to forestall a litigation, although I must emphasize that I do NOT believe the punishment fits the 'crime.'"