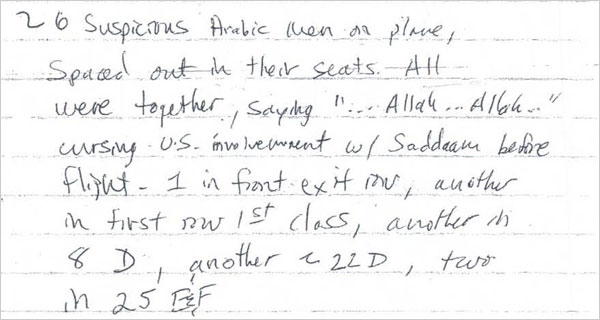 A Web site, called "Flying While Muslim," has been launched to seek support for the six American imams (Islamic religious leaders) who say their rights were violated in 2006 when they were removed from a US Airways flight in Minnesota and arrested.
The "Flying While Muslim" site offers background information and updates about the six imams case and about racial and religious profiling of airline travelers. It also seeks donations to support the legal challenge to the airline.
"As this case goes forward, it is important that the six imams have the full support of the community and of all people of conscience who value civil rights and respect the Constitution," said Omar T. Mohammedi, one of the imams' attorneys.
In July, a judge in Minnesota sided with the imams on key issues in their lawsuit against those involved in their removal from the plane. U.S. District Judge Ann Montgomery cleared the way for a trial by denying several motions to dismiss the case and ruling that a law passed by Congress after the incident does not grant protection from lawsuits to those sued by the imams.
Judge Montgomery also ruled that the actions of the imams prior to their flight did not justify their detention. She noted that the imams were subjected to "extreme fear and humiliation of being falsely identified as dangerous terrorists."