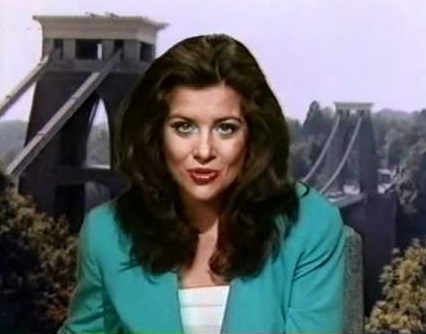 A former BBC presenter sacked following a racist call to a taxi firm has been criticised for a series of Facebook comments – slamming Rotherham "P*kis".
Ex glamour model Sam Mason, 45, was removed from her position as a local radio host after asking a cab company to send a 'non-Asian driver'. She has now taken to Facebook and launched a racist tirade about the sex abuse scandal in Rotherham where the perpetrators were Asian.
In one post, on the public page, she said: "Dirty dirty filthy p*ki Rotherham bastards. Some p*ki woman is blaming the government for not looking after the p*ki community! Wtf is that all about? Jesus Christ. Now, anyone i offended by booking my daughter a taxi can you please fuck off." (sic)
Mason was sacked from BBC Radio Bristol in 2008 after a recording of her conversation with a taxi operator was handed to The Sun newspaper. She was booking a taxi for her 14-year-old daughter when she said:  "A guy with a turban is going to freak her out. She's not used to Asians."
When the operator said it would not be possible to carry out her wishes, she said: "You've managed it before." She was then refused a cab and was told: "We would class that as being racist. We can't just penalise the Asian drivers and just send an English one."
Mason has now shocked friends and followers were her latest outbursts.
She posts a link to a four-minute video entitled "The Horrific Muslim Infiltration Of Britain – Luton 2012". She writes: "If in any doubt, watch this. Rotherham is just the tip of the ice berg. How many of these are in Syria fighting for IS? Don't let the b*****ds back. F**k PC."
Horrified follower Ricky Reid commented: "There is a fine line between a slur and an emotional outburst. Those individuals that are guests in this country fall into many categories, not just religious fanatics or separatism. I know your experiences have been directly from the Asian sector Sam, but please do not mark them all as bad. Many are ambitious and go on to become doctors."
But Mason, who now lives in Yorkshire, defended her comments, saying: "F**k their human rights, they're not human."
Many of her Facebook "friends" have become accustomed to her posting the offensive messages on the social network site. Over the past month her status' have included a number of controversial comments about the Pakistani and Muslim community. One included:
"Being British isn't about what colour or religion you are. It's how you treat your neighbour. How you respect one another, how you integrate, respect and embrace each other's cultures.
"It's NOT about hard line radical retarded extremists who try to infiltrate our schools and prey on our children. It's not about sending your wife out looking like Darth fekin Vader and trying to change our country into the s**t forsaken desert you came from. So please do us all a favour, come here and be BRITISH and if thats too much for you, please do f**k off." (sic)
She also hailed Boris Johnson's decision to stand as a Tory MP candidate adding that he would "deal with murderous Muslims".
She said: "Yay Boris had just confirmed he is going to stand as a Tory candidate in 2015. At least he's got the balls to deal with these murderous Muslims, and he's prepared to kick them out if they go off to ply their evil murderous traits in their parents dust filled countries. Please let our country grow a back bone at last. Haven't had one of those since Thatcher."
---
Update:  See "Former Radio Bristol presenter Sam Mason defends her comments about 'P#kis' and says she loves the Muslim community", Bristol Post, 29 August 2014
Mason told the Post:
May I make one thing clear – I love the Muslim community and have many Muslim friends, who have called me today with their wise words and support.

I only condemn the radical Jihads and the home-grown idiots who go out to fight for IS (Islamic State). Beheading journalists, sparing no thought for children they bury alive, and raping women is not acceptable.

These radicalised idiots must cause shame and distress on their own families, let alone our nation. Do I think they deserve to come back home to carry on regardless. No.

Do I think they may came back to the UK and cause more havoc? Yes.

As a nation, we pride ourselves on tolerance and accepting every wonderful national who wants to move here to better themselves and be British.

It's not about colour or religion. Its about right and wrong. I don't feel I have to apologise to the Muslim community, as my 'rant' was about the radicals and most certainly not about the Muslim community we love and embrace.

To be painted as the international face of racism is very unfair, as it is untrue.
Mason "loves and embraces" the Muslim community? Odd, then, that she posted this on her Facebook page.