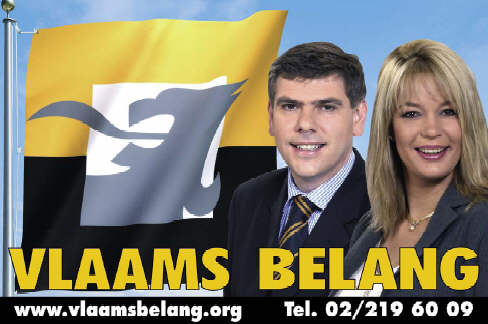 A clash of civilizations may be taking place on the battlefields of Iraq and Afghanistan, but it's also happening a lot more quietly in European cities.
Old Europe's population is dwindling even as immigration and high birth rates among Muslim groups are swelling in cities all over the continent.
And in Belgium, it is no different.
Filip Dewinter, a leader of the far-right separatist party Vlaams Belang, predicts there will eventually be a kind of civil war when the longtime residents of Brussels – the nation's capital and administrative seat of the European Union – realize their city is about to be taken over by Muslim immigrants.
Although there are no official statistics on how many Muslims live in Brussels, it is believed they make up about 25 percent of the city's 1 million urban residents. Dewinter, who opposes immigration and has called Islamophobia a "duty," claims three of the 19 sections of Brussels, each with its own mayor, now have Muslim majorities. "In those neighborhoods it's not our government that's in power," he said, "but the Muslim authorities – the mosques, the imams – who are in charge."
So instead of being a melting pot, Brussels has become a city that does everything possible to appease Islam, he claims. "Halal food is served in the schools, not only for Muslim children, but for all the children," said Dewinter, adding that municipal pools in Brussels now have separate hours for men and women to swim.
The anti-immigrant Vlaams Belang, once considered a pariah party, now controls about 24 percent of the Belgian vote, a trend matched in other European countries with burgeoning Muslim populations.
Though the immigration debate has not yet reached the fever pitch it has in the U.S., a real test will come when a major European city has a Muslim majority. The first could be Marseilles, in France, or Amsterdam, in the Netherlands. But don't count out Brussels, the heart and capital of Europe.