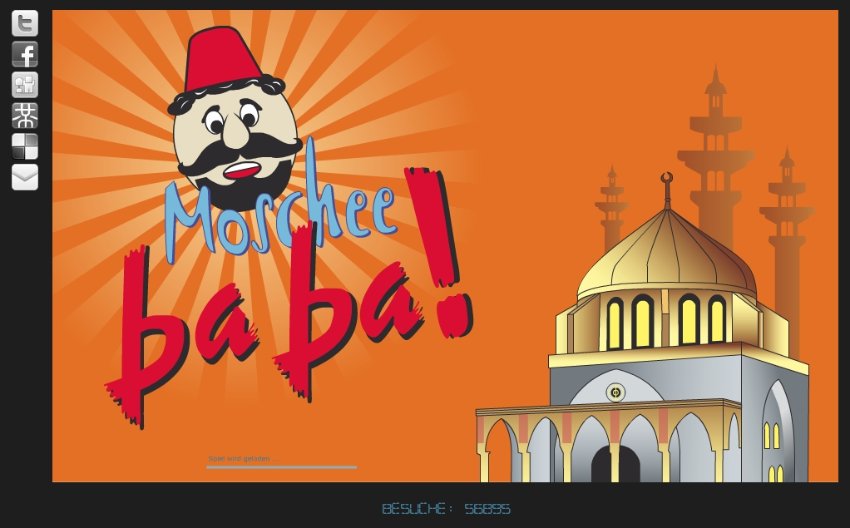 Members of the Austrian Freedom Party (FPÖ), once the political home of the late right-wing populist politician Jörg Haider, sparked outrage this week in the form of an anti-Muslim video game released as part of a political campaign in the state of Styria, where parliamentary elections will take place at the end of September.
In the game, players must try to halt the erection of minarets and mosques using a "stop" sign. If a player fails to stop the construction, then bearded muezzins issue calls to prayer against an Alpine backdrop.
At the end of the "Bye Bye Mosque" game, which has been online since Monday, players are told: "Styria is full of minarets and mosques. So vote for Dr. Gerhard Kurzmann and the Freedom Party on September 26 so that this doesn't happen."
Members of the Green Party in the state filed a legal complaint over the game. But Kurzmann remained unmoved, saying that the game was intended to raise awareness among youth in the state about the supposed problem of minarets and mosques. At a press conference on Wednesday, Kurzmann described the controversy as a "tempest in a teapot" and, riffing off the debate in Germany, said: "We'd rather have Sarrazin than a muezzin."
On Thursday, the public prosecutor in the city of Graz, the state capital, issued a statement saying that it had opened an investigation into the game after receiving the Green Party complaint. Sedition or disparagement of religious teachings is a crime in Austria that can be punished with up to two years of imprisonment.
The president of an organization representing Muslims in Austria, Anas Shakfeh, also filed a legal complaint on Wednesday. "This is unparalleled animosity towards a religion and foreigners," he said, according to the Die Presse newspaper. The bishop of the Catholic diocese in Styria also criticized the game, saying it violated respect between religions and that it represented a danger to understanding between different faiths in society.
The game itself is actually recycled from a 2009 campaign for a referendum to ban minarets in Switzerland. So far, at least, no Ground Zero version of the game has been released.
See also "FPÖ boss wants minarets referendum", Austrian Independent, 31 August 2010