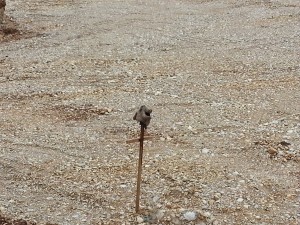 The Collectif contre l'Islamophobie en France  and Al Kanz have reported that, barely a month after work began on the site of a future mosque in Ambérieu-en-Bugey in the Rhône-Alpes region, it has been desecrated with a pig's head on a stick.
Rafik Goucem, president of the UCMA (Union cultuelle des musulmans d'Ambérieu), the association in charge of the mosque, issued a statement condemning the act and calling on Muslims not to respond to this provocation. He points out that the Muslim community in Ambérieu-en-Bugey has always had excellent relations with the town and its citizens and hopes this is an isolated incident.
The UCMA has lodged a complaint with the police and expresses confidence that the authorities will do everything possible to ensure that the perpetrators are apprehended.
Al Kanz suggests that in order to show solidarity with the UCMA and assist the financing of the mosque it would be appropriate to make a donation to their fund.