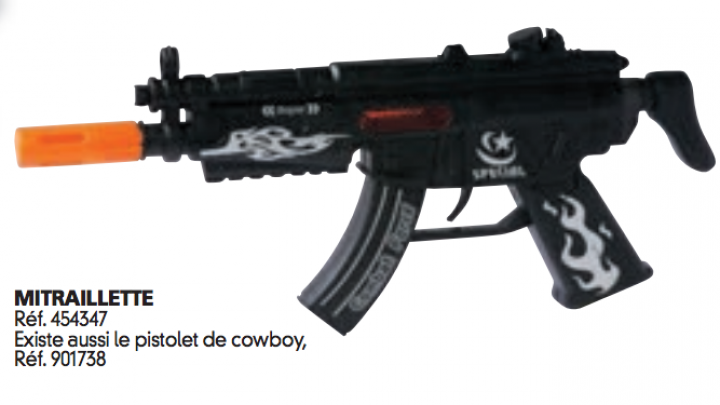 French supermarket chain Auchan has apologised after its sales brochure featured a black plastic toy gun, resembling an AK47 assault rifle and featuring a crescent moon and star, symbols that are generally associate with Islam.
Spotted by French news magazine Nouvel Observateur, the toy features on a brochure of cut-price objects available at the stores in later September.
The news caused some consternation in France, which has joined an international coalition against the Islamic State group (IS) in Iraq, whose fighters are often seen weilding AK47 rifles.
The supermarket chain – which has 108 stores in France and an expanding network worldwide – admitted a "lack of vigilance" and told Nouvel Observateur it was "very sorry if some people were offended by the presence of religious symbols" on the toy gun.
"It was entirely unintentional," a spokesperson for Auchan said. "The product we ordered was of a neutral design that does not correspond with what we received."
The toy gun has been withdrawn from sale.