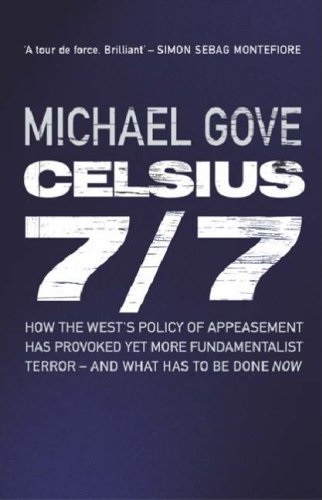 Two Muslim school inspectorates face axe
By Richard Kerbaj and Sian Griffiths
TWO Muslim school inspectorates face being closed down as Michael Gove, the education secretary, expands his investigation into alleged efforts by Islamists to take over secular schools.
The Department for Education (DfE) is understood to be investigating the Association of Muslim Schools UK (AMS-UK) and the Bridge Schools Inspectorate (BSI) amid claims that some of their inspectors support fundamentalist Islamic beliefs.
BSI, established in 2008, is approved by the DfE to inspect privately funded Muslim and Christian faith schools and AMS-UK is approved to inspect religious classes at private Islamic schools.
Peter Clarke, the former Scotland Yard anti-terrorism chief who was appointed special commissioner by Gove last month, is also expected to look into the two bodies. A Whitehall official said Clarke would examine if the checks by AMS-UK and BSI had been sufficiently rigorous.
"Peter Clarke's inquiry is independent but the two inspectorates are something that he expects to look at. It's something that the education department is already considering and separately looking at as well," said the official. "The Bridge and AMS-UK are the ones holding faith schools to account. We want really rigorous inspections and that is why we are opening the question and investigating them and trying to figure out whether they are appropriate."
News of the twin inquiries comes days after Gove flagged the likelihood of both state and private schools being inspected by Ofsted. At present Ofsted's remit is predominantly limited to state-funded schools.
Speaking at Brighton College, a leading independent school, Gove said: "It would send out a very powerful signal if we were to say that Sir Michael [Wilshaw] and his team of [Ofsted] inspectors would inspect all schools."
Meg Buckingham, BSI's chief inspector, said that the body has always conducted "thorough and fair inspections to a good standard that meets [the] DfE requirement to investigate robustly and report clearly".
AMS-UK also rejected claims that any of its inspectors had supported fundamentalist beliefs. A spokesman said that it "expects all of its associates and members to execute their duties with the highest professionalism and based upon the training which is of the highest standard". AMS-UK, which was set up in 1992, pledges on its website to ensure that the "views and interests of Muslim schools are accurately and effectively represented to statutory bodies, educational organisations and in the wider public sphere".
The Whitehall official explained that BSI and AMS-UK dated back to an era when education officials had been seeking guidance from Muslim communities on how they wanted their schools to be inspected, rather than spell out how such schools should be run.
"It goes back all the way to the old style of 'Let's engage the community because we need someone who understands the Muslim communities to do these inspections'," the official said. "It goes back to the 'Let them tell us what an Islamic school looks like', rather than us saying to them 'This is what a school looks like and can you make sure Islamic schools follow that model'."
Ofsted is expected to give a clean bill of health to two of the 18 schools across Birmingham that it is investigating over alleged bids to impose Islamic practices. Sources say Washwood Heath and Ninestiles have been cleared by inspectors. Ofsted is expected to judge six schools as inadequate — the lowest rating that can trigger the removal of governors — with 10 requiring improvements. It has been asked to inspect three more primary schools in the city, bringing the total to 21.
The Birmingham investigation was triggered by revelations in The Sunday Times about Trojan Horse, a document purporting to be a blueprint on how to take over state schools. Tahir Alam, who was identified in the document, is vice-chairman of AMS-UK and chairman of governors at Park View, which is understood to have failed the Ofsted inspections. Alam has denied any plot to impose Muslim practices and says the claims are "motivated by anti-Muslim, anti-Islam sentiment".
Reports this weekend suggested teachers and governors from schools under investigation have been told by council officials that they have seen no evidence of the alleged Trojan Horse plot.
---
Richard Kerbaj and Sian Griffiths are of course the journalists who broke the "Trojan Horse" story in the first place, presenting the transparently fake "leaked document" as entirely genuine. For an analysis of media coverage of the issue, see "The Trojan Horse affair in Birmingham: Competing and overlapping narratives, March—May 2014", Insted Consultancy, May 2014