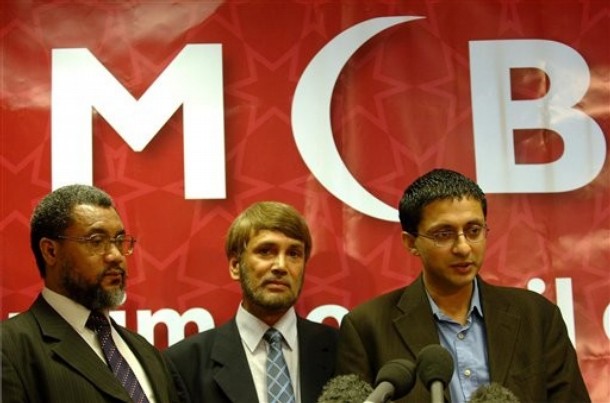 There is growing disenchantment at the government's "lacklustre response" to rising anti-Islamic hostility, the Muslim Council of Britain has said.
The council wrote to the home secretary on the "growing problem" after a march by the English Defence League (EDL).
Dr Muhammad Abdul Bari, secretary general of the Muslim Council of Britain (MCB), said there was a "growing disenchantment at the lacklustre response from our political leaders to speak out against anti-Muslim hatred" among many British Muslim communities.
His letter said: "Whether this exists in explicit form through the actions of far-right groups, or implicitly with hysterical headlines in our media, the policy response to any of these has been far from satisfactory. We ask you to take leadership in this matter, especially in a year where divisive elements may well flourish in the run-up to the next general election."
The MCB accused political leaders of staying silent on the issue and said they had "ridden the wave of this disturbing trend" but failed to challenge hostility.
It hosted a meeting of Muslim groups at the weekend to discuss what it called "the growing trend of anti-Muslim hatred and violence".
See also MCB press release, 26 January 2010