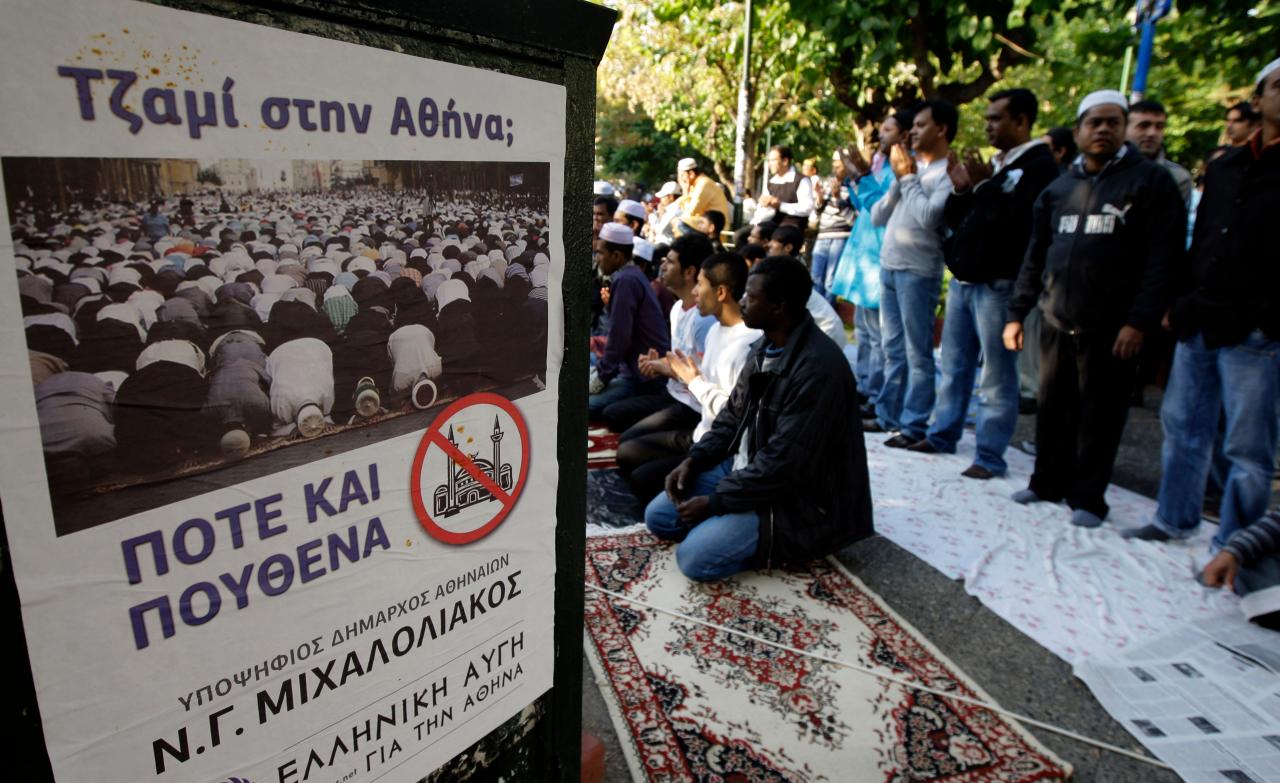 Greece's parliament on Wednesday approved the construction of a new mosque in Athens to satisfy a long-standing demand by thousands of Muslim residents, a government source said.
The project to build the Greek capital's first official Muslim place of worship in decades was supported by 198 deputies from the centre, right and left (out of 300) against the objections of 16 nationalist MPs.
The mosque plan was included in an environment ministry bill regulating illegal construction, another long-running concern in Greece. It calls for the renovation of an existing state building – a disused military base – in the run-down Athens industrial district of Elaionas.
Thousands of Muslims from Arab nations, Africa and the Indian subcontinent live and work in Athens without official prayer sites or a cemetery, despite years of promises by successive Greek governments.
Muslim faithful have crafted mosques out of rented flats and disused warehouses which are regularly targeted in racist attacks.
Anger towards migrants and attacks have escalated on the streets of Athens in recent months as the debt-hit country battles a growing recession that has brought thousands of job layoffs.
A staunchly Orthodox state with bitter memories of nearly four centuries of Ottoman Turkish rule, Greece currently offers sanctioned Muslim religious sites only near its northeastern border with Turkey where a Muslim minority of Turkish origin lives.
All traces of Islam were eradicated in Athens in the early 19th century when Christianity was restored, and bureaucratic wrangling and opposition from local church leaders and mayors have since stalled plans for a mosque and cemetery.