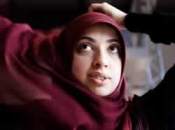 COPENHAGEN — Tension about the possibility of a Muslim politician addressing the Danish parliament in a headscarf has flared again, but Prime Minister Anders Fogh Rasmussen tried to calm the debate on Tuesday.
"It's up to parliament to decide dress codes, and if some people were to get up on the podium wearing a [Muslim] headscarf, I would not leave the room," Rasmussen told reporters. "In my opinion, people's ideas and points of view are more important than what they wear," he said, adding however that "it would be beneficial for Danish society if the public sphere were exempt of some religious displays."
Rasmussen's comments came after his liberal-conservative government's ally, the extreme-right Danish People's Party (DPP), rekindled a row over whether women wearing the Muslim headscarf, or hijab, should be allowed to address parliament. DPP spokesman Soeren Espersen said last week that Asmaa Abdol-Hamid, a Dane of Palestinian origin, should not be permitted to address parliament while wearing a hijab.
She failed in her bid to become the first headscarf-wearing Muslim in Europe to be voted into parliament in last year's general election, but there is a possibility that she could stand in temporarily for a parliamentarian from the small far-left Unity List Party.
See also Islam in Europe, 24 February 2008
Update:  The Copenhagen Post reports that Asmaa Abdol-Hamid has decided to take a one-year break from party politics. She is quoted as expressing her "disappointment in the left wing" over its response to Islamophobia, stating: "while there's all this hubbub out there over Muslims, with one over-the-top suggestion after the other, the Red-Green Alliance has been disturbingly silent."