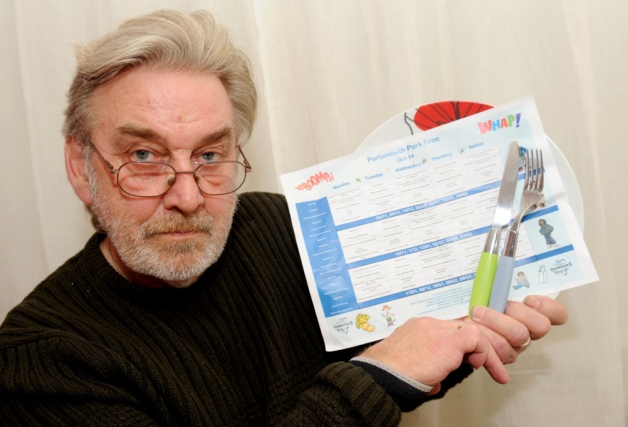 A row has broken out over a school's decision to serve a pork-free menu.
St Jude's Church of England Primary School in Old Portsmouth is one of a number of schools in the city to use the menu.
The school also offers a halal menu to cater for children of different faiths. Eating pork is prohibited under both the Muslim and Jewish faiths.
But grandparent Graham Moxon disagrees with the idea. The 61-year-old, from Queen Street in Portsmouth, said: "I'm not racist – I have a Muslim son-in-law and a black son-in-law.
"But I get so angry at the fact that this country seems to be learning to keep the minority happy rather than the majority. By all means provide halal meat for the minority that request it but bring back good old pork bangers for the other kids."
Mr Moxon tried to start an e-petition but the government wouldn't accept it because they didn't accept the instructions on what he wants to be done.
His grandchildren Jack Pople, five, Morgan Pople, nine and Kiana Moxon, 11, all attend the school. All the parents support Mr Moxon's views.
Mr Moxon added: 'I just want to see a decent menu for the kids. They should have good old-fashioned British food – the food that we were raised with by our mothers.
"They are tip-toeing around, trying not to upset anybody. The majority of those kids that go to that school have got to be Church of England children.
"By all means have halal meat if children require it. For the others at least give them the option of a pork sausage."
Headteacher Joy Waelend said: "We're one among a number of Portsmouth schools who operate a pork-free menu. Halal meat is provided in addition to make the menu more inclusive to those children who would otherwise be left only with a vegetarian option most days."
Portsmouth City Council was unable to provide The News with a list of other schools in the city which use the menu. Hampshire County Council do serve a menu with pork on it.