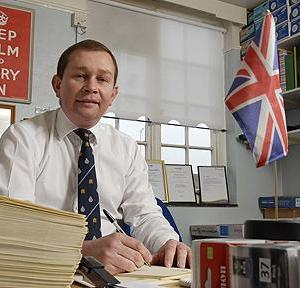 A law to ban the burka from being worn in public was among proposed legislation consigned to the dustbin today.
Tory Philip Hollobone's Face Coverings (Regulation) Bill failed to get a second reading on the last day for consideration of backbench MPs' Bills this parliamentary session. Mr Hollobone (Kettering) has previously described the burka as "offensive" and "against the British way of life".
Mr Hollobone's Bill was one of 48 pieces of legislation for which there was no time for debate after the day was dominated by consideration of the Daylight Saving Bill.
This meant that the Face Coverings (Regulation) Bill was able to be denied a second reading through a cry of "object" from MPs and a similar fate awaited most of the other Bills on the order paper.