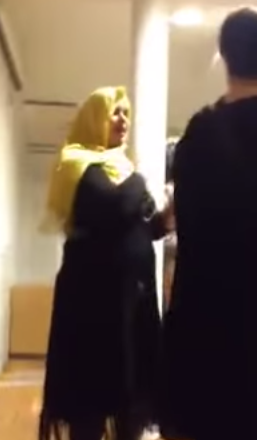 Reykjavík's two Progressive councilpersons showed up at a student party uninvited and held forth in an incident captured on video.
Vísir reports that last Friday night, political science and economics students from the University of Iceland were holding a party at Hverfisgata 33. The upper floors of this building are home to a reception hall, as well as the offices of the Progressive Party.
At some point in the evening, some of these Progressives decided to pay a visit.
A student at the scene reported that the Progressives were having an event of their own on the floor below the student party. At about 20:30, Progressive MP Vigdís Hauksdóttir came upstairs uninvited to speak with the students. The student who spoke to Vísir described Vigdís as "rather intoxicated", saying that the guests who followed behind her – also uninvited – "were not much better".
These other guests, also Progressives, included Gréta Björg Egilsdóttir, Jóna Björg Sætran, and Reykjavík city councilpersons Guðfinna Jóhanna Guðmundsdóttir and Sveinbjörg Birna Sveinbjörnsdóttir – perhaps best known to Grapevine readers as the city council candidate who ran on a platform primarily concerning opposition to a mosque in Reykjavík. She also told television viewers the night before election day that she was concerned Iceland would have a problem with forced marriages due to Muslim immigrants.
Shortly after the three-minute mark of the video below, Guðfinna introduces Sveinbjörg, saying, "This is the woman against the mosque in Reykjavík, look at her." Jóna Björg can be seen standing nearby.
After some muddled chatter, Guðfinna then adds, "You can see her in a burka on Laugavegur," whereupon Sveingbjörg wraps her head and part of her face in her scarf, while Guðfinna and Jóna laugh. Not much laughter comes from the students themselves. Guðfinna later defended their actions by assuring the public that they were not drunk, and that Sveinbjörg was making fun of herself; not Muslims.
According to Statistics Iceland, there are at least 841 Muslims in Iceland, counting solely those who are registered in an established Muslim organisation.