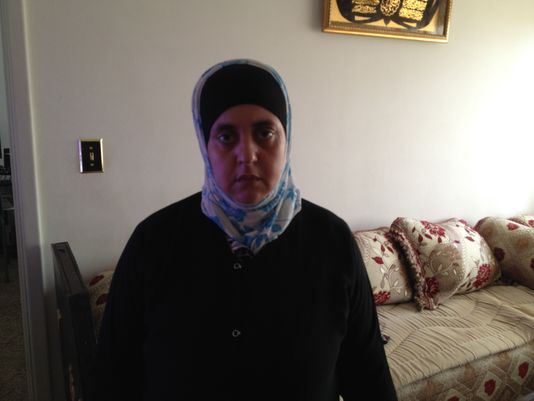 A leading US Muslim advocacy group has called for investigating a possible hate-crime attack against a veiled Muslim woman who has been struck in an Indiana store a few weeks ago.
"Without an alternative theory for the motive of the attacker, anti-Muslim bias based on the victim's ethnicity and religious attire must be investigated by law enforcement authorities," Ibrahim Hooper, National Communications Director for the Council on American Islamic Relations (CAIR) said in a statement obtained by OnIslam.net on Saturday, August 23.
Bouchra Bahda, the Muslim mother of two, was attacked form from behind last Ramadan when a young man struck her with a hard downswipe on the shoulder outside a Wal-Mart store in Indiana.
The Muslim woman and her husband, both native Moroccans, were accompanying kids to shopping in the Wal-Mart in Avon where the assault happened.
"What was he thinking?" Abdelhakim Ejjair, the husband who moved to the US in 1998 told Indystar. "Does he hate Muslims? I just want know what was in his head. What was the reason?"
The attack has left the couple shocked, stressing they have never faced a similar assault in the area.
"She got mad – really, really mad," Ejjair said, translating for his wife, 42, who speaks Arabic and French but only limited English. "This has never happened to her in her life."
Eijair could follow the assailant and catch him, by confronting him the man offered "fight", an offer that was disdained by the father who feared for the safety of his kids who were watching. "I was mad and I felt like I wanted to fight him," he said. "But my kids were with us, and I thought about what they would think, and I didn't want to lose everything for pride."
The apparent racial attack has drawn the ire of Indiana's Westside Muslim leaders who deemed it an "aberration" in the community that used to welcome the growing Muslim community. "I'm shocked this would happen in a town like Avon, a place with very low crime," Edgar Hopida, communications director at the Islamic Society of North America (ISNA), said. "It's a very peaceful community."
ISNA's Hopida said that hate crimes are a reflection of the conflict in the Middle East like the rise of the Islamic State in Syria and the Levant (ISIL). "What I have seen is that anytime something goes on overseas, or anytime there is an attack in the United States, there typically is some kind of backlash (against Muslims in America)," he added.
Inspecting footages captured by Wal-Mart surveillance cameras, police has identified the suspect as a young male between 15 and 17 years old.
Department spokesman Jeff Ritorto said he has reviewed every police report filed in and around Avon of late and is confident "that this is the only incident of its kind from this area."
As the police couldn't locate the suspect, the Muslim couple couldn't feel safe. "We just want to be safe," Ejjair said.