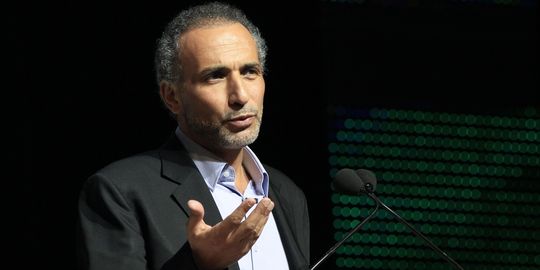 Swiss Islamic intellectual Tariq Ramadan laid into French President Nicolas Sarkozy in a speech to the annual meeting of a major Muslim organisation Saturday. His call to "unite France" and not "divide it" came after government ministers criticised the Union of Islamic Organisations of France's (UOIF) invitation to him to speak.
Before the UOIF meeting at Le Bourget near Paris this weekend Interior Minister Claude Guéant said he regretted the fact that Ramadan was on the speakers' list.
He may regret it even more after Ramadan's speech, which did not name him or the president but clearly targeted their rhetoric during the presidential election campaign and their reaction to the killing spree of "lone-wolf" Islamist Mohamed Merah.
"Instead of talking about halal meat, the burka, national identity and dividing France, you should unite it," Ramadan told a packed hall at the conference, which was attended by 41,000 people on Saturday alone.
"Of course [Merah's] murders in Montauban and Toulouse should be condemned without hesitation," he said. "But … we don't expect a government to fan the flames."
Ramadan, who is the grandson of the founder of Egypt's Muslim Brotherhood, Hassan al Banna, thanked the event's organisers for inviting him "despite the difficulties, the pressure, the accusations" and facetiously told France's intelligence services "if you could remind the government what we really stand for, you would be performing a useful service".