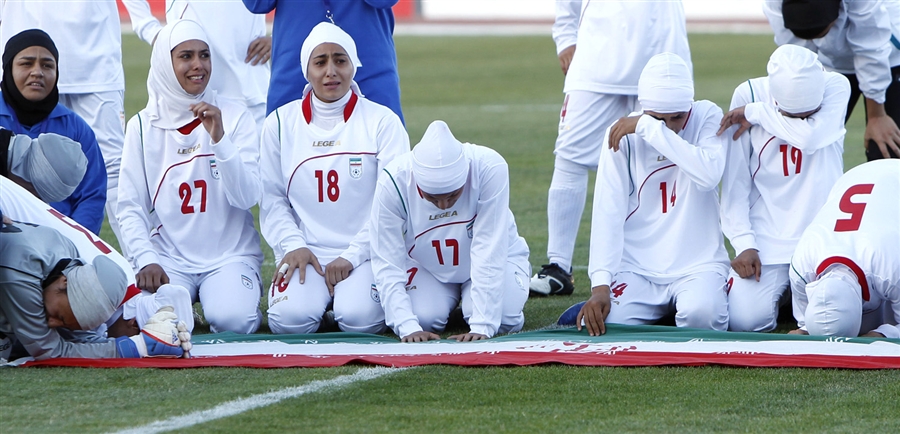 Iran is to file a complaint against the FIFA official who banned the country's women football team from playing in an Olympics qualifier match, over their hijab.
"We have already held talks with the president of the International Federation of Association Football about the participation of Iranian women in matches with full Islamic hijab," said head of the Iranian Football Federation (IFF) Ali Kaffashian. "Unfortunately, however, I do not know why the official in charge of the matches refused to let our team play," ISNA quoted the IFF chief as saying on Saturday. Therefore, we will file a complaint to FIFA against the official in charge of the games."
On Friday, a Bahraini FIFA official banned the Iranian women's national soccer team from playing against Jordan in the second round of the qualifiers for the 2012 London Olympic Games in the Jordanian capital city, Amman. Jordan was announced to have won 3-0 after the Iranian team refused to remove their hijab.
Islamic guidelines require women to cover their hair in public, however, the FIFA woman's association requires the neck and ears to remain uncovered.
Update:  See "FIFA rejects Iran complaint over ban on Islamic head scarf in Olympic qualifiers", Associated Press, 6 June 2011