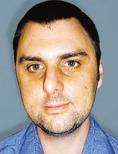 Brett Lock, a leading figure in Outrage, the Islamophobic gay rights group, disputes the notion that, in the current circumstances, attacks on Islam are likely to fuel racism. He says he fails to see "how criticism can be 'racist' based on when it is said, rather than on what is said".
So, according to Lock's logic, if he had been an atheist journalist in Germany at the time of Kristallnacht, he would have had no hesitation in publishing an article attacking the religious practices of the Jewish community. As long as the criticisms of Judaism were formally accurate, the social context and political consequences of the article would be irrelevant.
It's also notable that Lock backs George Broadhead, secretary of the Gay and Lesbian Humanist Association, defending the latter's right to describe Islam as "a barmy ideology". In fact, the quotation from Broadhead, for which he was rightly condemned by anti-racists, read:
"There are two terms that, increasingly, annoy us: Islamophobia and moderate Muslims. What we'd like to know is, first, what's wrong with being fearful of Islam (there's a lot to fear); and, second, what does a moderate Muslim do, other than excuse the real nutters by adhering to this barmy doctrine?" (See here.)
Evidently, the fact that this irresponsible statement was published in the aftermath of the July bombings in London, and fed into a general racist propaganda campaign which refused to distinguish between moderate and extremist Muslims and blamed the terrorist attacks on Islam, is a matter of no importance for Lock.