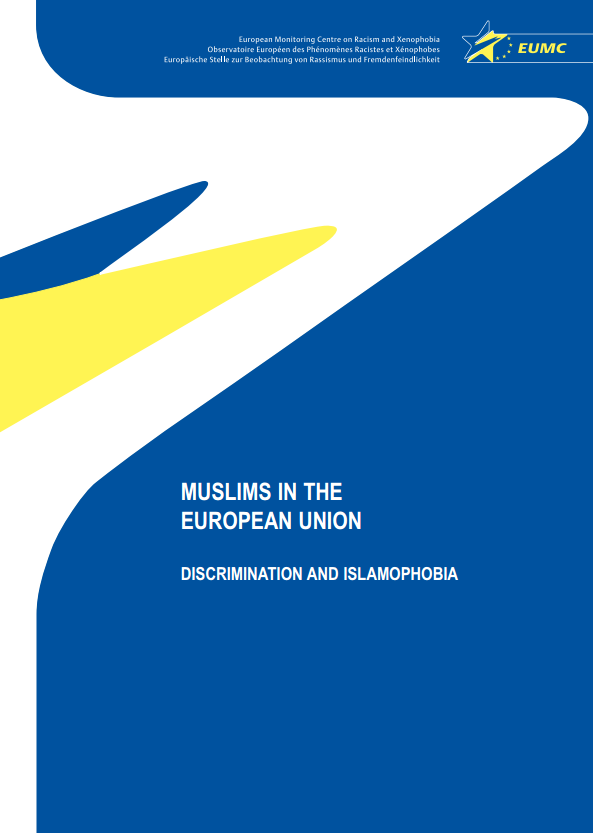 Muslims are suffering physical attacks, verbal taunts and widespread discrimination as a climate of Islamophobia takes a grip across Europe.
A new report lists a host of examples of crime and intimidation from arson and suspected racist murder in Germany and Spain to pork fat being smeared on a mosque in Italy.
Thugs in Ireland beat up one man after calling him "bin Laden" while a bogus email in Denmark outlined fake primary school reforms to help migrant children. A maths question read: "Jamal has an AK47 with a 30-shot magazine. If he misses 6 out of 10 shots and he wants to hit each cup 13 times, how many cups can he shoot before he needs to reload?"
The report from the European Monitoring Centre on Racism and Xenophobia called on leaders to strengthen policies on integration, and on Muslims to "engage more actively in public life." It also highlights the lack of reliable data, pointing out that only one country – the United Kingdom – publishes criminal justice data which specifically identify Muslims as victims of hate crime incidents.
The Muslim population of the EU is estimated to run to around 13m, around 3.5 per cent of the total. Since September 11 many feel "they have been put under a general suspicion of terrorism," according to Beate Winkler, director of the centre.
The report says that Muslims "experience various levels of discrimination and marginalisation in employment, education and housing" and are "vulnerable to manifestations of prejudice and hatred in the form of anything from verbal threats through to physical attacks on people and property."
In the Netherlands there was a significant jump in incidents following the murder in 2004 of Theo Van Gogh who made a film criticising Islam. In Greece in February 2005 Europe's oldest mosque in Europe, at Poliskio village in Xanthi, was damaged by gunshots. In the same month in Spain Azzouz Housni, a Moroccan farm labourer, was killed at El Ejido in Almería in what migrant groups described as a racist attack. In Denmark a gang carrying baseball bats emblazoned with swastikas and racist slogans targeted a Somali family.
The report says: "Muslims feel that acceptance by society is increasingly premised on 'assimilation' and the assumption that they should lose their Muslim identity. This sense of exclusion is of particular relevance in the face of the challenges posed by terrorism. Muslims feel that since 9/11 they have been put under a general suspicion of terrorism."
In the UK one non-governmental organisation recorded more than 50 cases of violence against Muslim property, including places of worship in 2004-5. There were also more than 100 cases of verbal threats and abusive behaviour aimed at members of the Muslim community.
See also EUMC press release, 18 December 2006.
Download the report (pdf) here.