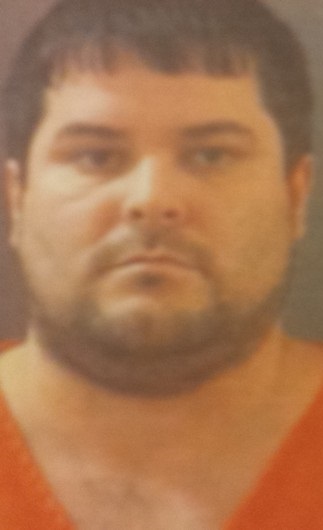 An American fugitive who took up residence in Palestinian-controlled cities on the West Bank and who allegedly came into possession of arms in order to carry out terrorist attacks against Islamic holy sites in Israel was indicted last month by Israeli prosecutors, officials said on Tuesday.
Adam Everett Livvix, who is wanted in the United States for questioning on drug-related charges, was apprehended by Israeli police on November 19.
According to the indictment, Livvix had recently "told his acquaintances in Israel about his negative opinions towards the Arab population in Israel and his desire to cause harm to Islamic holy sites in Israel."
In October 2014, he conspired with his roommate, an IDF soldier who also holds American citizenship, to acquire weapons. The indictment says this included 1.4 kg of explosive bricks, for which he paid his roommate an unstated sum.
Police carried out a search of his apartment not long after that, and after kicking down the door, they arrest Livvix after he jumped from his 7th story window to the 6th floor balcony below, the indictment stated.
According to police, Livvix entered Israel last year while on the run from US law enforcement. He moved to Palestinian-controlled areas in Bethlehem and Hebron, where he encountered a Palestinian operative who gauged Livvix's interest in attempting to assassinate US President Barack Obama during his visit to the region last year.
Livvix, who was allegedly offered sniper rifles to carry out the assassination, refused the offer, according to police.
He then left the Palestinian Authority-run territories and illegally entered Israel. While in Israel, Livvix allegedly passed himself off as a soldier in the elite Navy SEALS commando unit.
During questioning, Livvix told police that he had committed a number of fraud-related crimes. He also admitted to making initial preparations for terrorist attacks against Islamic holy sites in Israel.
Police in Netanya received a tip regarding Livvix's whereabouts, resulting in his arrest. In a search of his Netanya home, investigators found ammunition and spare gun parts that were stolen from the IDF. Military police are also investigating how these items came into Livvix's possession.
Authorities said on Tuesday that the Livvix investigation is being conducted in coordination with the US Federal Bureau of Investigation.
Livvix was indicted by prosecutors in Netanya for illegal possession of arms and for being an undocumented alien.
The indictment states that Livvix negotiated through an acquaintance the purchase of two explosive bricks, which the dealer's friend stole from the IDF. Levvix asked for some time to acquire the money to buy the explosives, and in the meantime, the dealer sold them to an undercover officer working for the military police, the indictment reads.
In addition to the explosive bricks, the indictment alleges that Livvix stole six stun grenades as well as tear gas canisters and smoke grenades.
The Netanya Magistrate Court on Monday ordered Livvix kept in custody until the end of legal proceedings against him, and ordered him sent for a psychiatric exam, following a request made by his attorney.
Jerusalem Post, 9 December 2014
See also "Israel indicts U.S. citizen suspected of planning attacks on Muslim holy sites", Haaretz, 9 December 2014