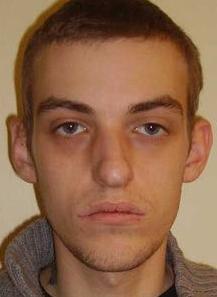 A Facebook plotter who tried to stir up riots in Grimsby at the height of the wave of disorder across the country has been jailed for three years.
Martin Hartshorn, 22, of Comber Place, Grimsby, admitted encouraging or assisting a riot and publishing inflammatory racist material on August 9.
Jonathan Sandiford, prosecuting, told Grimsby Crown Court that a wave of riots and serious public disorder was sweeping through towns and cities at the time.
Police were monitoring a Facebook community page saying: "Not rioting in Grimsby but it's already a s***hole". At the height of the riots, Hartshorn posted a message saying: "Whose up for a riot tonight in town?" He made racist comments, including "Let's do our riot different. Let's burn all the Paki shops and takeaways." He later added: "And the Islamic centre. We can't forget that."
Grimsby Telegraph, 5 November 2011
See also Press Association, 4 November 2011
Over at the EDL Casuals United blog, the PA report is reproduced under the headline "If you are stupid enough to post race hate and threats on Facebook then you DESERVE to get banged up". Note the absence of any condemnation of race hate and threats as such. The moral the EDL draws from the case is that you shouldn't make the mistake of getting caught.