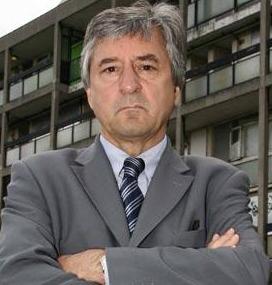 A London MP today warned of the risk of a 'Trojan Horse'-style Islamist plot to infiltrate councils in the capital amid claims of schools being targeted in Birmingham.
As Ofsted criticised five schools at the heart of the row, Labour's Jim Fitzpatrick said there is a risk of "race politics" taking hold after the re-election of controversial mayor Lutfur Rahman in Tower Hamlets.
He said Labour had rejected "several hundred" applications from people the party believed could be "extremists" trying to infiltrate the borough's politics, as well as expelling party members during the past five years.
"We think our act is pretty clean now, but that doesn't stop people trying because that's what was influencing our politics in the past and that's certainly a way of working," he told the Standard. "Much as the entryism, the Trojan Horse allegations [were] in education in Birmingham, the Trojan Horse in east London was a political one rather than an educational one."
The government is now moving to intervene in the schools in Birmingham after it was claimed they were being infiltrated by Muslim extremists. Education Secretary Michael Gove is set to axe staff at the schools after watchdog Ofsted found serious failings.
Poplar and Limehouse MP Mr Fitzpatrick has been a vocal critic of the influence of the extremist-linked Islamic Forum of Europe (IFE) in Tower Hamlets politics. The IFE strongly denies that it supports extremism or that it has sought to "infiltrate" local politics.
The borough's directly-elected mayor was de-selected from Labour after allegations linking him with the organisation, and has gone on to beat his former party in two mayoral elections. He denies any allegations of impropriety. Mr Rahman's newly-formed Tower Hamlets First party also made gains in May's local elections, which were marred by allegations of threats and intimidation.
Mr Fitzpatrick said today he is worried that racial politics are taking hold in east London. "Tower Hamlets First is mono-cultural now. They've got 18 councillors and they are all Bangladeshi, and 17 of them are men," he said. "We've been trying to build an inclusive, tolerant, cohesive community in east London and there are some people who want to take us backwards into race politics, and certainly monochrome politics, and that's just not the future."
He added: "There's a small minority who are determined to try and manipulate opinion to get their way and we've got to guard against that."
Mr Rahman has previously rejected claims his party disproportionately represents the Bengali Muslim community in a borough in which 32 per cent of the population is Bangladeshi.
---
Jim Fitzpatrick trying to "build an inclusive, tolerant, cohesive community in east London"? That'll be the day.
This is the same Jim Fitzpatrick who marred the wedding of two of his constituents by creating a furore over gender-separate seating. The Jim Fitzpatrick who recently joined the extreme Islamophobic fringe of the Tory Party in whipping up hysteria over halal meat. He is also involved with the anti-sharia campaign One Law For All, which is headed by crazed Islamophobe Maryam Namazie, and with the Henry Jackson Society front organisation Student Rights, which specialises in falsely accusing student Islamic societies of extremism.
Denouncing "gender segregation", creating moral panics over halal slaughter and sharia law, witch-hunting ISocs – it would be difficult to find an anti-Muslim cause that Fitzpatrick doesn't support. And this is a man who represents a parliamentary constituency in which a third of the population is Muslim.
Update:  Still, Fitzpatrick isn't without his fans: