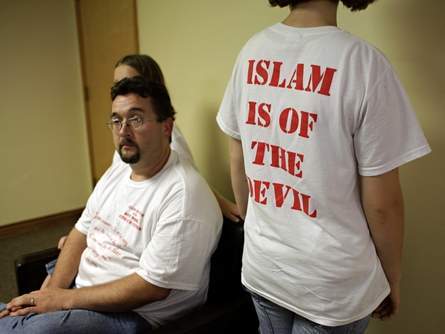 The Alachua County School Board did not violate the free-speech rights of members of Dove World Outreach Center when students from the church were sent home from school for wearing T-shirts bearing the words "Islam is of the Devil," a district court judge ruled Friday.
Senior District Judge Stephan Mickle wrote that the U.S. Supreme Court has consistently held that the First Amendment rights of students while they're in school are not as broad as the rights of people in public forums.
Mickle wrote that school policies to prohibit clothing that can cause disruptions are not a violation of constitutional rights.
"'Islam is of the Devil' presents a highly confrontational message. It is akin to saying that the religion of Islam is evil and that all of its followers will go to hell," Mickle wrote. "The message is not conducive to civil discourse on religious issues; nor is it appropriate for school generally."