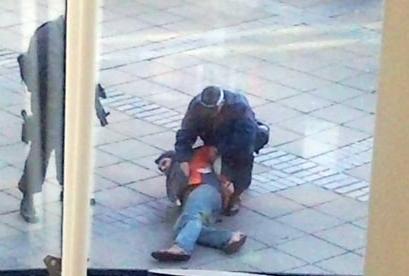 Seven out of eight people arrested under Britain's terror laws since the al-Qa'ida attacks on America in 2001 were not convicted of a terrorism offence, figures released yesterday show.
More than three-quarters of those imprisoned were given sentences of less than 10 years and a half will be released in less than five years.
Between 11 September 2001 and 31 March 2008, there were 1,471 arrests under terrorism offences in Britain. Of these, 521 resulted in a charge of some form, with 222 people charged with terror offences, and 118 people charged with terror-related offences, such as conspiracy to murder.
Civil rights campaigners last night seized on the figures as more evidence to support concerns that police were using tough terror powers indiscriminately against mostly innocent people. Shami Chakrabarti, director of the human rights group Liberty, said:
"In free societies we arrest on suspicion, charge with evidence and convict when there is proof. These figures remind us that the overwhelming majority of those arrested for terrorism were not guilty of any charge and half weren't charged at all. All the more worrying that wholly innocent people may be held for a month without charge or indefinitely without charge under control orders – based on secret suspicions and intelligence alone."
The statistical report, the first of its kind, follows a series of high-profile cases in which suspects arrested and detained under the Terrorism Act have been released without charge. Last month it emerged that the case against 12 Muslim men involved in what Gordon Brown had described as a "major terrorist plot" amounted to one email and a handful of ambiguous telephone conversations. Eleven Pakistani students and one British man were freed after extensive searches of 14 addresses in north-west England failed to locate evidence of terrorist activity, according to security sources.
The new figures will also support concern that police use of anti-terror stop-and-search powers is alienating Muslim communities. Last year searches under the terror laws trebled. Officers in England and Wales used Terrorism Act powers to search 124,687 people in 2007-08, up from 41,924 in 2006-07, separate figures released this month revealed. Of the subsequent 1,271 arrests, only 73 of those were for terror offences.