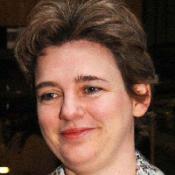 Communities Secretary Ruth Kelly has urged council leaders to raise their game in the fight against extremism as she called on Muslim leaders to demonstrate "real leadership".
After talks with 17 local authorities and police chiefs, she said everybody had a part to play in responding to the extremist threat. "We have a shared responsibility and must all raise our efforts to a new level – central government, local government, community organisations and individual communities themselves," she said.
Councils will be required to present strategies within the coming weeks setting out how they intend to prevent radicalisation in their communities.
Ms Kelly also refused to back down on moves to withdraw Government support for Muslim groups that failed to take a leading role in tackling extremism.
She said the Government was "absolutely committed" to working with Muslim organisations with a "genuine commitment" to pluralism. "I am determined to raise to a new level our partnership with these Muslim organisations who are showing real leadership on these issues," she said. "We will provide them more support."
In a letter to Muhammad Abdul Bari, the head of the Muslim Council of Britain, Ms Kelly rejected claims that ministers would not work with those who disagreed with Government policy.
But she added: "I don't accept that those in leadership positions can be passive in tackling extremism and yet expect government support. The question the public are not unreasonably asking is why should any organisation object to taking a leadership role in tacking extremism?"
Her letter to Dr Bari followed his criticism that ministers were "marginalising" Muslims with recent comments, including Jack Straw's suggestion that Muslim women should remove their veils.