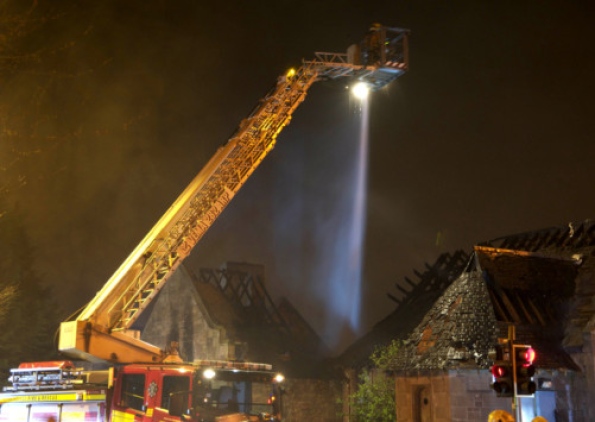 An investigation has been launched after fire ripped through a derelict building at Carfin cross.
Emergency services rushed to the former mosque building following reports it was well ablaze on Thursday evening.
The damage caused has reduced the already dilapidated building to little more than a wreck, with North Lanarkshire Council confirming it will need to be demolished as the Times & Speakerwent to press.
Bellshill Speaker, 5 April 2012
From 1986 the building served as the main mosque in Lanarkshire, but closed in 2004 upon completion of the Lanarkshire Central Mosque. Still, in the current climate, it would be foolish to rule out arson motivated by anti-Muslim sentiment.