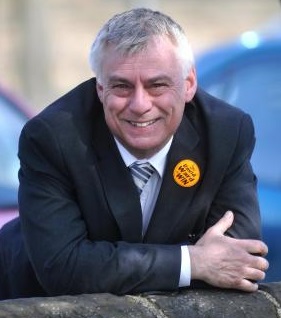 A Bradford MP has called for a debate on what should be allowed in secular schools following the Trojan Horse row.
David Ward said that it was wrong to link events at schools in Birmingham and Bradford to issues of extremism and that the debate over promoting British values had become a distraction. He said that the problems which has surfaced were actually about governors wanting to pursue a more religious approach at non faith schools.
The controversy started with a "Trojan Horse letter," now thought to have been a hoax, claiming Muslim governors were plotting take overs at some schools in Birmingham. It resulted in investigations being launched by the local council and the Department for Education and targeted Ofsted inspections which led to five schools being placed in special measures.
Ofsted said it found that a "culture of fear and intimidation" had developed in some schools and, in several, governors exerted "inappropriate influence" The DfE has responded with plans to ensure schools actively promote British values.
However Mr Ward said: "The bigger issue that we need to decide is what constitutes a secular education in this country. We are never going to reach a consensus on what constitutes British values but we can decide on what is acceptable for a secular school and at what point when trying to meet the needs of pupils of a particular faith does it effectively become a faith school. Where is the line?"
It follows claims that a head teacher in Carlton Bolling College in Bradford has been forced out of her post because of tensions with the governing body over religious issues. The claim was made by Nick Weller, the chief executive of the Bradford Partnership, a body which represents heads in the city. However this was denied by the school's chairman of governors Faisal Khan.
Mr Ward said he believed there needed to be a debate on how a non faith school could be welcoming to pupils of all faiths.