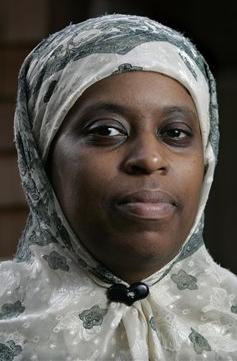 DOUGLASVILLE, Ga. — A Muslim woman who was arrested in 2008 after refusing to remove her hijab in a Douglasville courtroom has received a settlement from the city.
The settlement includes changes to the way people wearing religious head coverings are screened when they enter the courthouse, according to Azadeh Shahshahani with the American Civil Liberties Union of Georgia.
Lisa Valentine spent several hours in jail in December 2008 after declining to take off her hijab while accompanying her nephew to a traffic hearing in Douglasville Municipal Court. She sued the city in December 2010, saying her free speech rights were violated when she was asked to remove the head covering.
"We are glad that the city of Douglasville has acknowledged that the way that Ms. Valentine was treated was inexcusable and awful," Shahshahani said. "No one should feel singled out in a court of law simply for observing her faith."
According to Thursday's settlement, Douglasville has adopted a special policy that allows people wearing religious head coverings to be screened in a private area by an officer of the same gender.
"I am glad that Douglasville has agreed to formal policies to make sure this never happens to anyone else," Valentine said after her settlement hearing.
See also ACLU press release, 6 October 2011