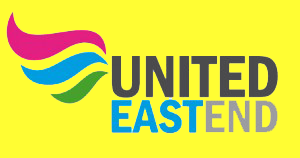 United East End, a coalition of activists, trade unionists and community groups in Tower Hamlets, is organising an event on Saturday 3 September to celebrate the East End's diversity and express its opposition to the racist English Defence League, which has announced plans to march on the borough that day.
UAF is supporting the United East End coalition and is calling on anti-fascists from across the country to come to Tower Hamlets that day and show solidarity with local people opposing the EDL.
United East End and UAF are also organising a public rally onFriday 29 July, 7pm, at the London Muslim Centre on Whitechapel Road, London E1 1JQ.
Speakers will include the Right Reverend Adrian Newman, the new Bishop of Stepney, in his first public engagement in the borough.
Last week Tower Hamlets council unanimously agreed to support a United East End petition signed by representatives from a host of local organisations including East London NUT, the London Muslim Centre, Neighbours in Poplar, Rainbow Hamlets LGBT community forum, Tower Hamlets Inter-Faith Forum, Tower Hamlets Tenants Federation and Tower Hamlets Unison.
We will be publishing more information on the Tower Hamlets demonstration shortly, including leaflets, petitions and details of organisations backing the anti-EDL event. In the meanwhile, click here to download a PDF of the press release issued by United East End and backed by UAF, Tower Hamlets Inter-Faith Forum and the borough's No Place For Hate campaign.