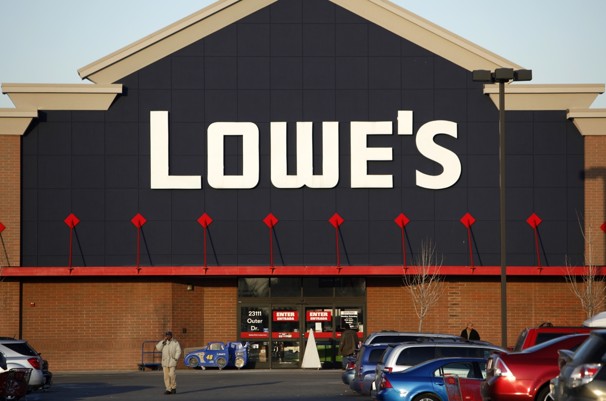 Lowe's is planning to stick by its decision to yank its ads from a reality TV show about American Muslims despite the growing opposition the home improvement chain is facing over the move.
California Sen. Ted Lieu put a statement out on Sunday that he is considering calling for a boycott of Lowe's Cos., sparking criticism of the chain from both inside and outside of the Muslim community.
On social media web site Twitter, actor Kal Penn began directing people to a petition on signon.org in support of the TLC cable network show, "All-American Muslim." By Monday afternoon, there were about 9,200 signatures.
On Monday, U.S. Representative Keith Ellison of Minnesota, who is Muslim, released a statement condemning Lowe's for choosing "to uphold the beliefs of a fringe hate group and not the creed of The First Amendment."
And Democratic state Rep. Rashida Tlaib of Detroit, the first Muslim elected to the Michigan Legislature, voiced her concerns directly with the company. She wrote a letter to Lowe's CEO Robert Niblock. "I told them I was extremely disappointed that you give credibility to these hate groups," Tlaib said. "People of Muslim faith are being attacked. It's disappointing, disheartening."
Meanwhile, Lowe's, based in Mooresville, N.C., said it stands by its Sunday statement that it pulled the ads after the show became a "lightning rod for people to voice complaints from a variety of perspectives – political, social and otherwise." The company also said other advertisers pulled their advertising from the show.
Associated Press, 12 December 2011
See also Alyssa Rosenberg, "The cowardice of Lowe's, and the bigotry of 'All-American Muslim' bashers", Think Progress, 12 December 2010
And Kari Ansari, "A new Lowe for anti-Muslim bigotry",Huffington Post, 12 December 2011
Also Ahmed Rehab, "Let's face it: It's the radical right, not Islam, that is the greatest threat to the American way", Mindful of Dreams, 12 December 2011