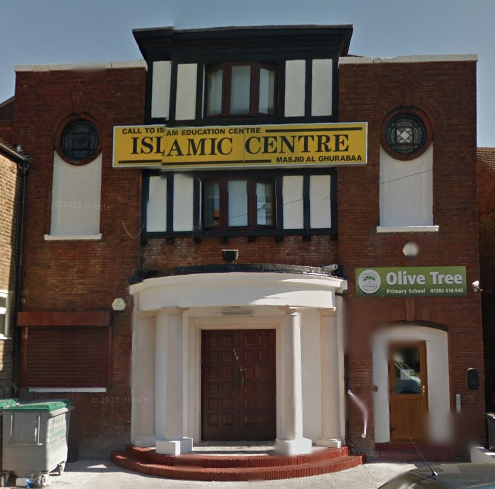 A Muslim school says it will seek legal action unless a new Ofsted inspection is carried out, after saying it was depicted it as a "hotbed of extremism".
The Olive Tree Primary School in Luton said it was criticised for promoting fundamentalist Islamic beliefs. It added that inspectors also asked children inappropriate questions about homosexuality and terrorism.
Ofsted has declined to comment on the draft report, which it says was given to the school "in confidence".
The independent school said it was rated "inadequate" by the educated watchdog after it carried out an emergency inspection, triggered by its headteacher expressing views about Islam and homosexuality on local radio. Inspectors subsequently withdrew from the school on the second day following complaints about their questions on homosexuality, but the body said it had already gained "sufficient evidence" to form a report.
The school's chair of governors, Farasat Latif, said: "Some of the questions to the children were completely inappropriate. They were asking nine and 10-year-old children about their views on homosexuality, gay marriage and terrorism. We challenge the entire report. We've said to Ofsted in a letter this morning that unless they do a re-inspection we will seek a judicial review."
Ofsted said it would not comment until the final report is published in the next few weeks. The Department for Education said it takes action if there are any concerns that a school is not meeting the independent schools standards. It added it would also not comment on the case until Ofsted's findings are made public.