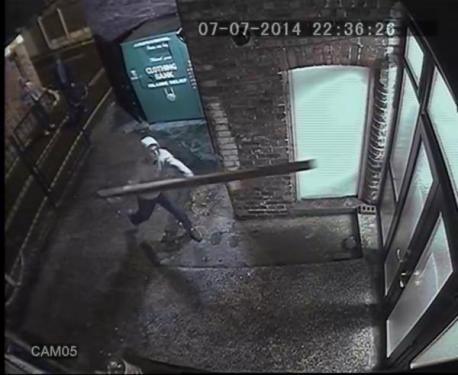 A 20-year-old man has been charged in connection to a racially aggravated attack on a mosque in Warrington town centre.
Nathan Hancox, of Thynne Street, was arrested on Thursday, and has been bailed. He is due to appear at Halton Magistrates Court on September 16.
The arrest follows a CCTV appeal in the Warrington Guardian. Images of suspects were released after the mosque on Arpley Street was vandalised, with a window smashed.
Warrington Guardian, 29 August 2014