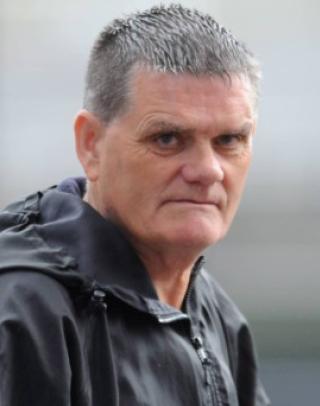 A churchgoer who stuck bacon to the door of a mosque in South Tyneside as part of a religious hate campaign was branded "un-Christian" by a judge. But John White, 63, walked free from court after the chairman of the mosque wrote a letter to court, begging for leniency.
White was caught on CCTV carrying out the attacks in South Shields in January, Newcastle Crown Court heard. On January 2, the bacon was placed outside the Jam-E-Masjid mosque, in Baring Street, South Shields, which has about 200 regular worshippers. Throughout the month, meat was repeatedly left outside the mosque and a member's home in Coston Drive, South Shields, was also targeted, with bacon even being stuck to the front door of the mosque.
Tom Moran, prosecuting, said: "Muslims are not allowed to eat or touch pork, and this was absolutely intended to be offensive."
The bacon was found by the mosque's treasurer, who covered it with a cardboard box to prevent other members from being offended, then called the police. In a victim impact statement, the family whose home was targeted said they feared that the action was the work of an extremist group.
Mr Moran said: "South Shields has a substantial Bangladeshi and Muslim community, and, by and large, they are well integrated. These offences coincided with a time when in other parts of the world, right-wing extremists were threatening to burn the Quran (the central religious text of the Muslim religion)."
Concerned that the attacks could be sinister threats from a right-wing group, police trawled through CCTV footage before arresting White.
He admitted five charges of religiously aggravated harassment, but claimed that his motivations were personal, targeting a particular Muslim family, over a 20-year grudge.
The court heard that White, a Christian, has attended a church on the same street as the mosque for 20 years.
Despite the fear he caused to the Muslim and Bangladeshi community, chairman of the Jam-E-Masjid mosque, Mohammed Miah, asked the judge to show leniency. In a letter read out in court, Mr Miah described how he had known White since 1982 and said he was known and liked in the community. He said: "We wish the courts to be lenient with John. Although we were upset initially, we do not wish for any serious consequences to happen to John."
Judge Michael Cartlidge commended the forgiving attitude of the Muslim community and condemned White's actions as "un-Christian" and "stupid". White was given a six-month jail sentence, suspended for 12 months. He is also now banned for 12 months from going within 100 metres of the mosque or the family home he targeted.