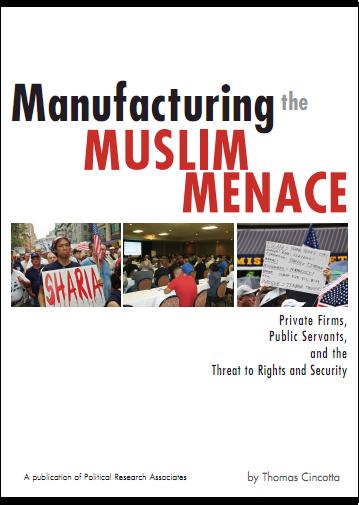 The US government is being accused of pumping millions of dollars into unregulated training schemes for local police officers and other law enforcers that give a distorted, dangerous and inflammatory picture of the Muslim faith.
Political Research Associates, a Massachusetts-based progressive thinktank, spent nine months investigating the burgeoning industry of counter-terrorism training. It concluded that in seminars and conferences across America, police, transit and other law-enforcement officers were being given an ideologically skewed impression of Islam that impugned the entire religion, presenting it as inherently violent and sympathetic to terrorism.
One training conference, which PRA investigators attended, was held last October by the International Counter-Terrorism Officers Association, a body formed by New York police officers in the wake of 9/11. The conference was addressed by Walid Shoebat, a speaker used by several of the private training outfits.
Shoebat is a convert to Christianity, having formerly been a Muslim with links to the Palestinian Liberation Organisation. In his presentation, called The Jihad Mindset and How to Defeat It: Why We Want to Kill You, he accused Muslim men of raping women, children and young boys. "They are paedophiles!" he shouted.
According to the report, Shoebat went on: "The Muslim beheads with a smile. You can see it on YouTube, on TV; the Afghan child trained to execute Christians. You say that Islam is a peaceful religion? Why? It hates the west." He also said: "Islam is a revolution and is intent to destroy all other systems. They want to expand, like Nazism."
See also Tarso Ramos, "The anti-Muslim fearmongering we can't see", Comment is Free, 9 March 2011
Read the Political Research Associates report Manufacturing the Muslim Menace here
Update:  See also Bartholomew's Notes on Religion, 11 March 2011