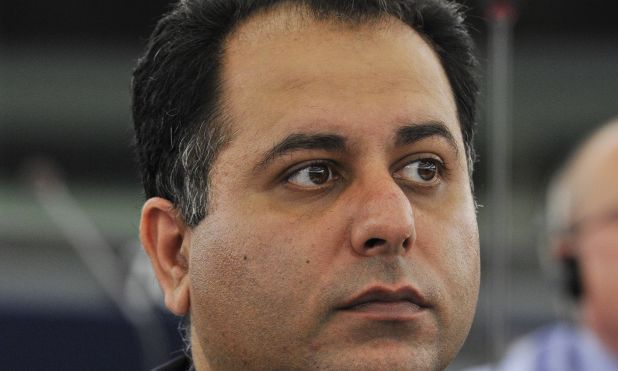 A Conservative North West Euro MP has hired a private security firm to guard his home because of threats from far-right extremists.
Sajjad Karim has been bombarded with offensive emails over his stance on halal and kosher meat. His home in Simonstone in the Ribble Valley has also had "BNP" daubed on it in graffiti. He said he was worried about the safety of his wife and two children, aged eight and 10, while he is away in Europe.
Mr Karim, who represents the North West in the European Parliament, blamed BNP supporters for the onslaught, claiming the threats had come shortly after the far-right party published an article criticising him on its website. Mr Karim, who opposed an EU proposal that would require all ritually-slaughtered meat to be labelled, said there had been an "orchestrated" campaign against him.
John Walker, a spokesman for the BNP, said the party was campaigning on the issue of ritually slaughtered meat, which he said was "barbaric". But he distanced the party from any threats, saying the BNP was being "demonised". He added: "This is a common tactic of political opponents to claim they have been intimidated."
Lancashire Telegraph, 25 November 2010
See also Manchester Evening News, 25 November 2010
Update:  See "BNP rejects threat claims", This is Lancashire, 26 November 2010