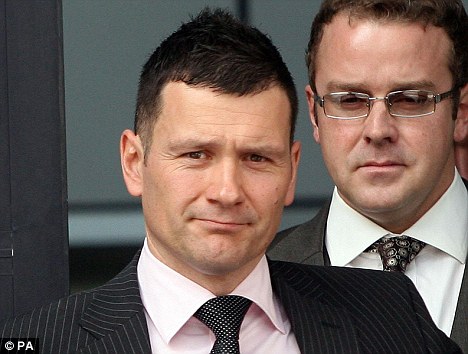 A Met police officer who was cleared of racially assaulting two teenagers could face the sack if he is found guilty in internal misconduct proceedings.
Pc Mark Jones, 42, is facing an internal inquiry as it emerged that he was linked to a "serious, gratuitous and prolonged attack" on a Muslim that cost the force £60,000 in damages.
Today it can be revealed that Pc Jones was part of a team in the Met's Territorial Support Group involved in the arrest of Babar Ahmad, a British Muslim terror suspect.
Only now can the officer be linked to the 2003 raid on Mr Ahmad's home which left him in fear of his life after he was held in a neck brace, punched and mocked for his religious beliefs.
A High Court order was lifted after a trial at Kingston crown court yesterday where Pc Jones was unanimously cleared of racially aggravated common assault on two teenagers in June 2007.
Jurors were told that one 16-year-old Kuwaiti was abused by the officer who accused him of "robbing people while British soldiers are getting killed in Iraq". But Pc Jones denied any wrongdoing and the jury of five men and seven women cleared him.
Evening Standard, 4 November 2009
See also Socialist Worker, 3 November 2009