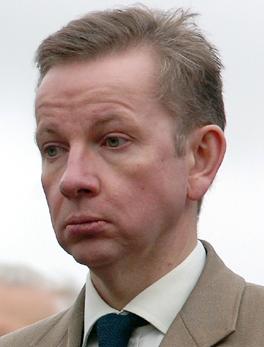 A Conservative frontbench spokesman, Michael Gove, has opposed plans to build a mosque in his constituency after it became the target of an "inflammatory and offensive" online campaign.
The shadow schools secretary, who warned that the west was facing a "total war" from Islamists in his book Celsius 7/7, had initially refused to take sides in the dispute over proposals to build a mosque next to Sandhurst barracks in Camberley, Surrey. But this week he said he had been convinced that the strength of feeling was threatening the area's "good community relations" and called on local Muslims to withdraw the application.
"The issue has become a flashpoint and people from inside and outside the community were making statements that I did not think would further community relations," he said. "It struck me that it was best to ask the Bengali Welfare Association to withdraw the application and to consider how to improve the facilities for worship for the Muslim community in a calmer environment."
A Facebook group set up to oppose the mosque has 6,834 "fans" and was criticised by one local organisation opposing the mosque as "inflammatory and offensive". The Facebook group is supported by the far-right English Defence League.
The local Liberal Democrat parliamentary candidate, Alan Hiliar, said Gove had "lost all respect" over the issue. "I reject Michael Gove's decision to ask the community to withdraw their application on the ground that it's 'divisive'. To ask the Muslim community to withdraw the application is simply kicking the issue into the long grass; it resolves nothing."