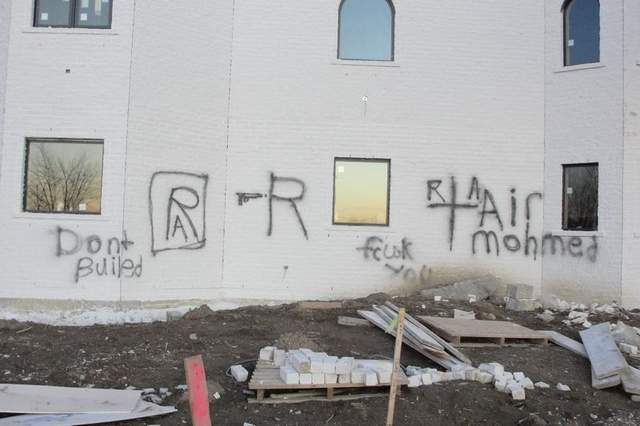 A Sikh house of worship in Sterling Heights under construction was vandalized with what appears to be anti-Muslim graffiti.
The Sikh building, known as a gurdwara, was defaced sometime between Sunday evening and Monday morning, a Sikh advocacy group said today. Some of the graffiti reads: "Don't Builed" and "Mohmed", which seems to refer to Islam's prophet, Mohammed. The graffiti also included a Christian cross, a pistol, and the letters R and A. It's unclear what the letters refer to.
In the West, Sikh men are sometimes confused for being Muslim because they wear full beards and turbans. Over the past ten years, some Sikhs in the U.S. have been victims of violent bias attacks because they're wrongly perceived to be Muslim.