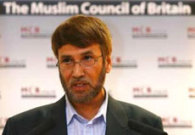 Muslim leaders have accused ministers of "stigmatising an entire community" and launching a "relentless barrage" against Islamic Britons.
Muhammad Abdul Bari, secretary-general of the Muslim Council of Britain (MCB), has written to Ruth Kelly, the communities secretary, accusing her of pandering to an "Islamophobic" agenda.
The letter follows Kelly's announcement last week that the government was cutting funding and official ties with the MCB, which until now has been the main body representing British Muslims. One senior Muslim source said: "The government is pandering to a far-right neocon agenda which is promoting Islamophobia."
The MCB says in the letter: "In recent months there has been a drip-feed of ministerial statements stigmatising an entire community. We have seen ministers' tours and even legislation being proposed on the premise that 'mosques are a problem'."
The council is understood to be particularly concerned by comments by Jack Straw, the Commons leader, about Muslim women wearing full veils. They are also concerned by the level of stop-and-search by police of Muslim suspects. According to a poll by Yougov, Straw's popularity has jumped 15 percentage points since he made his comments.
See also "MCB responds to Ruth Kelly's speech", MCB press release, 15 October 2006
Read the MCB's letter to Ruth Kelly here.
Update:  See "Kelly calls for 'real leadership'", Metro, 15 October 2006