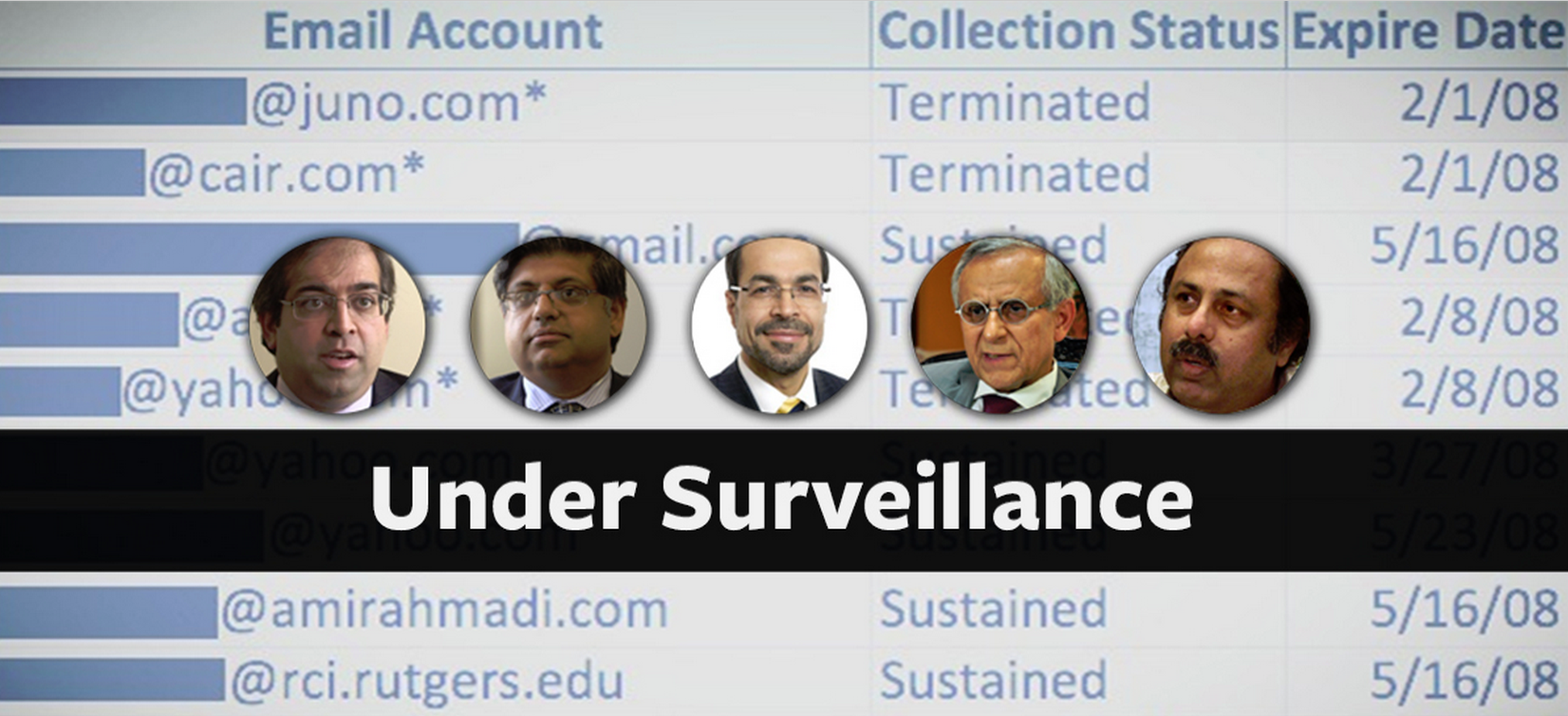 The US government spied on thousands of law-abiding Muslim-Americans including top US lawyers and academics according to newly-published documents provided by NSA whistle-blower Edward Snowden.
The monitoring was authorized under the Foreign Intelligence Surveillance Act (FISA), a law intended to target individuals involved in international terrorism, espionage or sabotage.
The leaked documents published by The Intercept include a list of 7,485 email addresses monitored between 2002 and 2008. Five of the emails identified by journalists have been described as leading "highly public, outwardly exemplary lives".
A document dating from 2006 from the same cache of files instructed intelligence agency staff how to properly record the identity of those under surveillance and used the fake name of "Mohammed Raghead" as an example.
Five of those identified as targets of surveillance include Faisal Gill, a lawyer and one-time Republican candidate for the Virginia House of Delegates who served as a Senior Policy Advisor at the Department of Homeland Security under President George W. Bush.
Speaking to The Intercept, Gill said he could not work out why his email accounts were monitored: "I've done everything in my life to be patriotic. I served in the Navy, served in the government, was active in my community – I've done everything that a good citizen, in my opinion, should do."
Other American citizens monitored included Asim Ghafoor, an attourney who has represented clients in terrorism-related cases; Agha Saeed, a civil rights activist and political science professor; Nihad Awad, executive director of the Council on American-Islamic Relations (CAIR), the largest Muslim civil rights organization in the country; and Hooshang Amirahmadi, a professor of international relations.
The monitoring was authorized by the FBI and although no reason for the selection of these individuals is given in the leaked documents, Asim Ghafoor believes he was chosen because of his background and religion.
"I believe that they tapped me because my name is Asim Abdur Rahman Ghafoor, my parents are from India, I travelled to Saudi Arabia as a young man, and I do the pilgrimage," Ghafoor told The Intercept. "Yes, absolutely I believe that had something to do with it."
The documents mark the first time that US citizens have been provided with proof of being individually targeted by intelligence agencies and could allow those involved to sue the US government for unlawful surveillance.
Update:  See "Broad coalition urges 'full public accounting' for government surveillance of U.S. Muslim leaders", CAIR press release, 9 July 2014
And "Rep. Ellison statement on allegations of NSA spying on Muslim-Americans", Keith Ellison press release, 9 July 2014