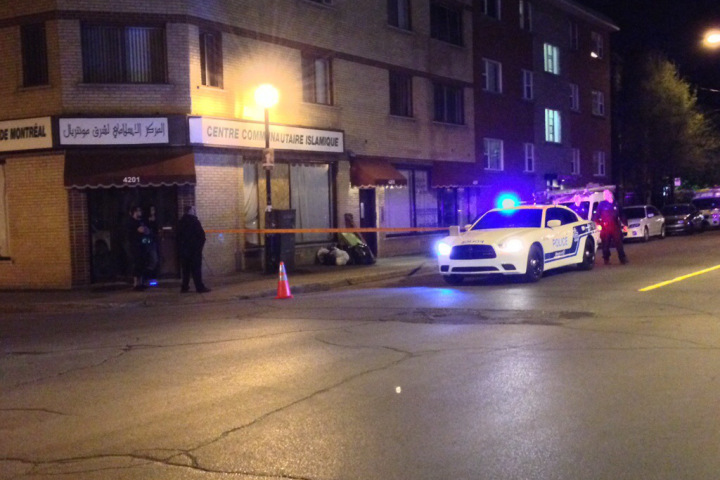 MONTREAL — Police apprehended a 47-year-old man at a Muslim community centre in the Rosemont neighbourhood early Tuesday morning.
Authorities confirmed that they were forced to use a stun gun after the man resisted arrest. He was caught trying to throw a Molotov Cocktail through a window of the Assahaba Islamic Community Centre on the corner of Belanger and 23rd Avenue.
Police said that the attempted attack was the fifth in just over a month. The man was caught because officers had been staking out the community centre after previous incidents. The man was described as a white Quebecer, with possible links to an extremist organization.
"Police were waiting for this individual," Adil Charkaoui, the president of Islamic Community Centre Montreal East said on Tuesday morning. "We had another attack where somebody broke the glass and tried to throw a Molotov Cocktail through the glass. We received a letter filled with white powder and we received letters with threats against me."
According to Charkaoui, the letters implied that Muslims were invading Quebec and trying to take power. "They were really racist and included a list of people to kill," he said. "I hope this will stop, but yesterday, he was screaming that he was a part of a group."
The suspect has been transferred to hospital, where police say he will be questioned.
See also "Man with sword stopped by stun gun outside Islamic centre", CBC News, 20 May 2014