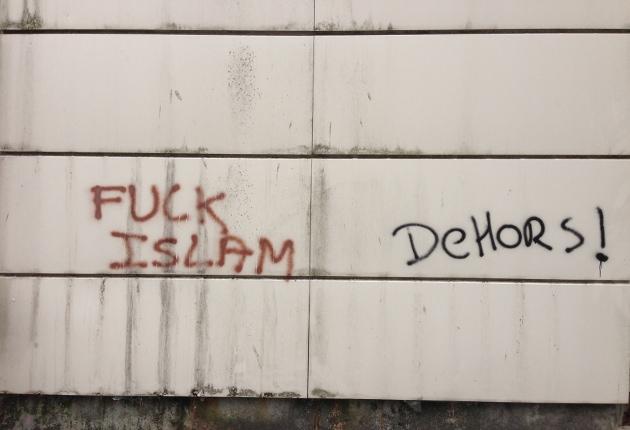 The Collectif contre l'Islamophobie en France reports that a mosque at Crépy-en-Valois, in the Oise department in northern France, was desecrated with racist and Islamophobic graffiti last month.
The slogans included "Islam out of Europe", "get out" and "wog". Similar slogans were also sprayed elsewhere in the town, on the pavement and on the front of a nearby supermarket.
This is the third time that the mosque has been targeted in this way, the first attack having taken place in 2005 and the second in 2010.
The president of the Crépy-en-Valois Muslim Association has lodged complaint with the police for "degradation of a place of worship". The CCIF is in contact with the association to provide support and legal assistance.